Product Design & Modeling [VIII]

The 3D designs below are mostly conceptual designs for training and fun purposes only, we do not engage or support any military or hostile activity of any kind and most flying objects below may not be realistically applied as they may lack logical aerodynamic properties; just enjoy the concepts.
---
Storm Household Cleaning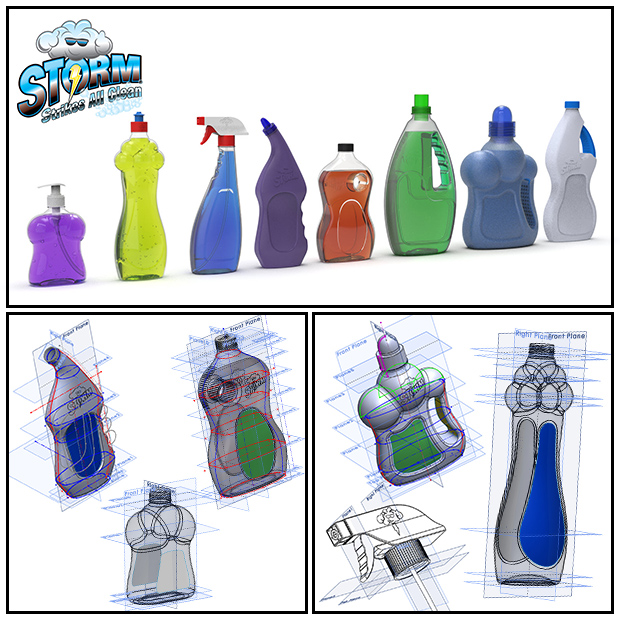 STORM Household Products is a project in progress. The main task is to create very slim lower volume household cleaning bottles, such as Bleach, Disinfectant, Dish wash liquid, Detergent, Clothes Softener, Hand wash Soap Liquid, Toilet Cleaner, Floor Cleaner, Glass Cleaner and All purpose cleaner.
Hellcat Motor Oil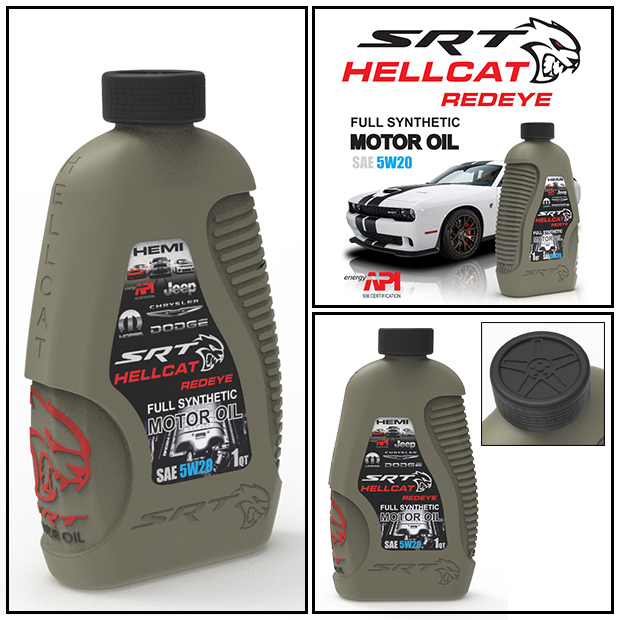 A motor oil bottle dedicated as a tribute to the legendary Dodge Challenger Hellcat SRT featuring the vicious identity of this American muscle car.
What if? ... Ferrari made faucets!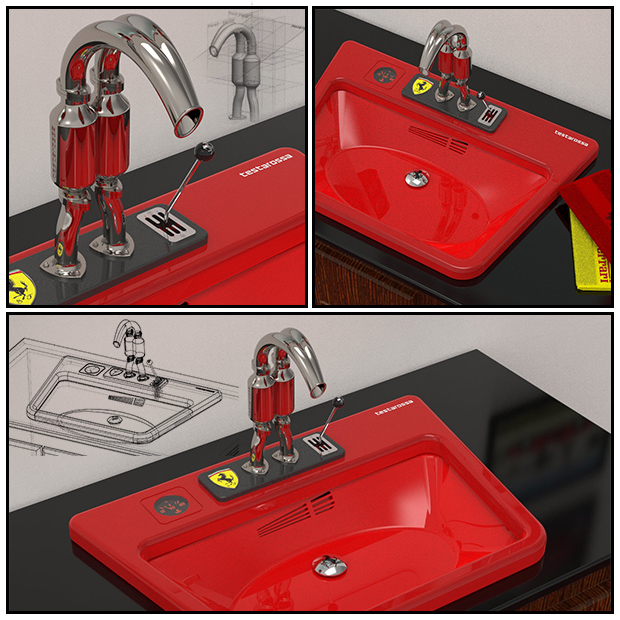 A fun concept of a wash basin and a faucet that features bits and pieces of the vintage Ferrari Testarossa (Type F110) which was popular in the mid eighties and nineties. The faucet is a dual exhaust, the lever controls the flow of hot and cold water and there is thermometer as well.
TV, Curved TV, PC Monitor & Compound Screen.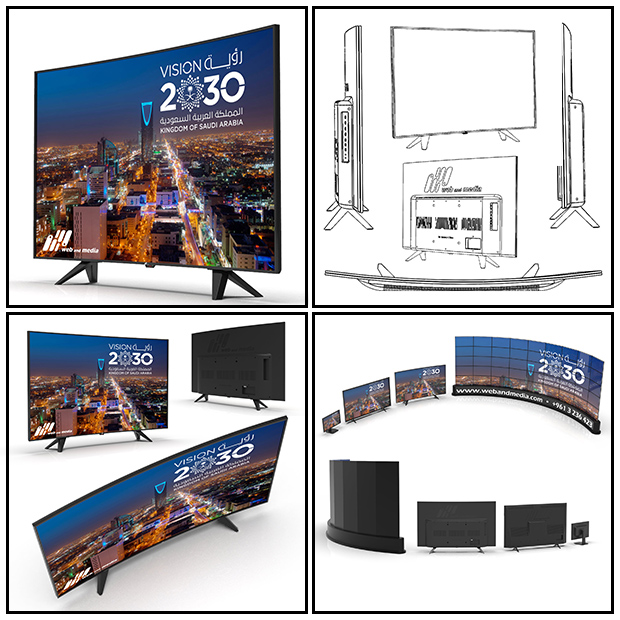 Several model designs of TVs, computer monitor and a compound screen visualizing the Kingdom of Saudi Arabia Vision 2030. The models were created for an online advertisement.
Cigar & Ashtray Model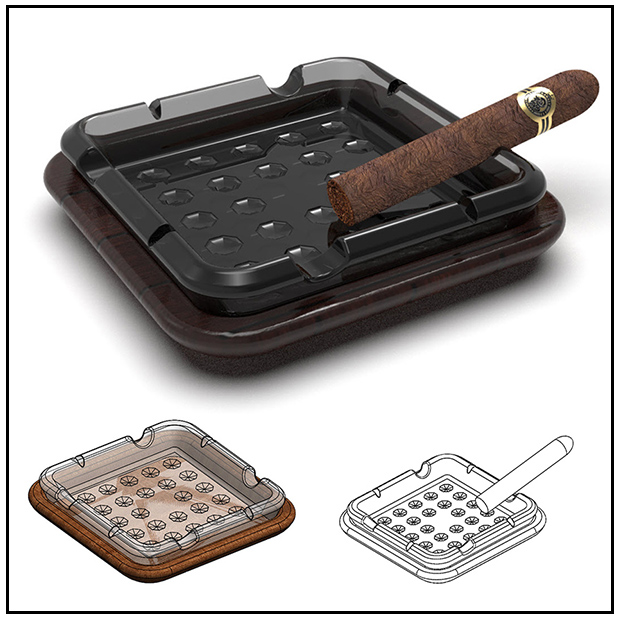 This cigar and ashtray model was created as an accessory for a liquor visual photo ad. In some cases it is almost impossible to find and buy accessories that match your scene or atmosphere, that is why you need to contact us to create a custom design.
Rotring 'rapid pro 2.0' Pencil Simulation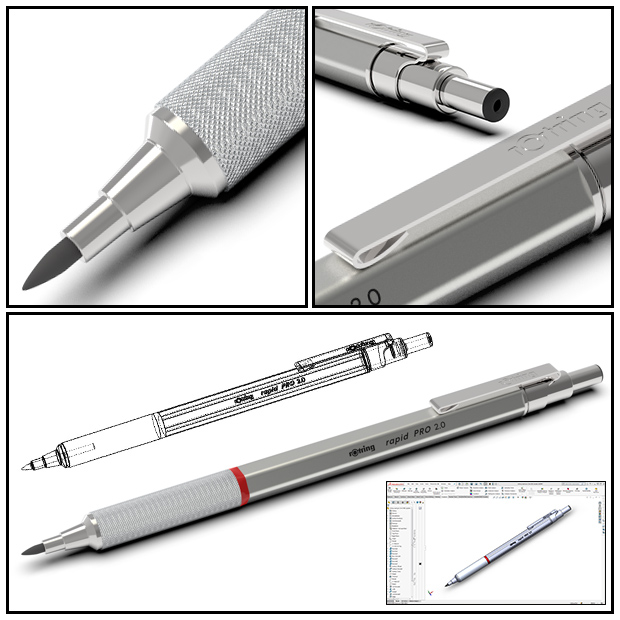 If you are a pens enthusiast with a passion for mechanical pencils, this 'Rotring' vintage model, the 'rapid pro 2.0' is on every collector's list. Personally, I paid US $50 to add to my collection. As a tribute to this fine design, I now own both the pencil and 3D model.
Flash Light Visualization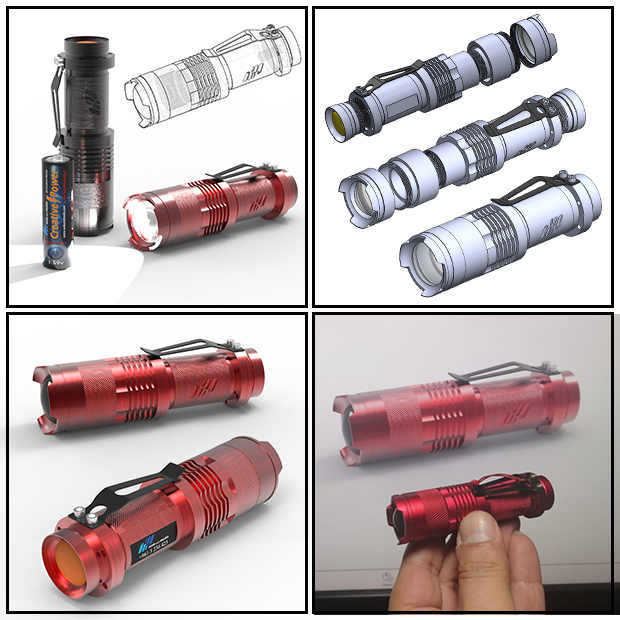 The bottom right photo above shows the actual flash light. As an exercise we decided to redraw and model this flash light piece by piece and assemble it in Solidworks and render it. Notice the top left photo, it simulates a lighting model.
Crocodile / Alligator Clips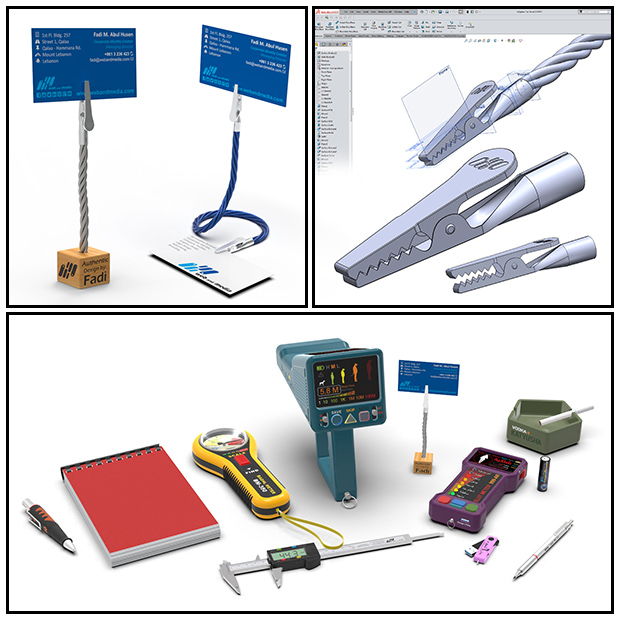 At web and media when we send clients simulated models we tend to include a note or add an identification or description to the modeled item, just like real life we simulate reality 100%.