Branding Portfolio (I)
---
Every item you encounter in your daily routine is branded, a brand does not have to literally exist on the shelf of the supermarket, be strapped to your wrist, speeding down the street or receiving taps from your index finger; it could be a service or a even an entity of its own as well.
In this section of our website we will only exhibit just a few of the tens of branding exercises we executed. Mind that we have designed, developed & implemented over 85 brands that are being used by hundreds of thousands of people on a daily basis.
Check out sections VII and VIII of our logo design portfolio that is dedicated to brand logo design.
---
Sunday Morning Foods

Sunday Morning Foods is probably one of our largest labeling and branding projects. With over 180 food products (33 Canned Food Products / 24 Frozen Bags of vegetables and seafood / 27 Sauce jars & Bottles / 15 Oil & Vinegar Bottles / 16 Jam Jars / 65 Spice Jars+ More...). We created a new logo for SMF keeping in mind to retain their 62 years old heritage since 1958 andmaintained a classical look and feel in branding each and every product with a minimal twist of a fresh modern style.
The Next phase for "web and media" is in progress to create all their marketing materials, printed ads, branding trucks, shelf and supermarket graphics.
• Watch our labeling informative video on Youtube »
• Check all SMF products in high resolution on Pinterest »
• More details on each and every SMF product on Facebook »
• Check out Sunday Morning Foods Flip Album Catalogue at: FlipHTML »
• Download Sunday Morning Foods Catalogue from Dropbox » (13.4 MB)
Beauvau Mineral Water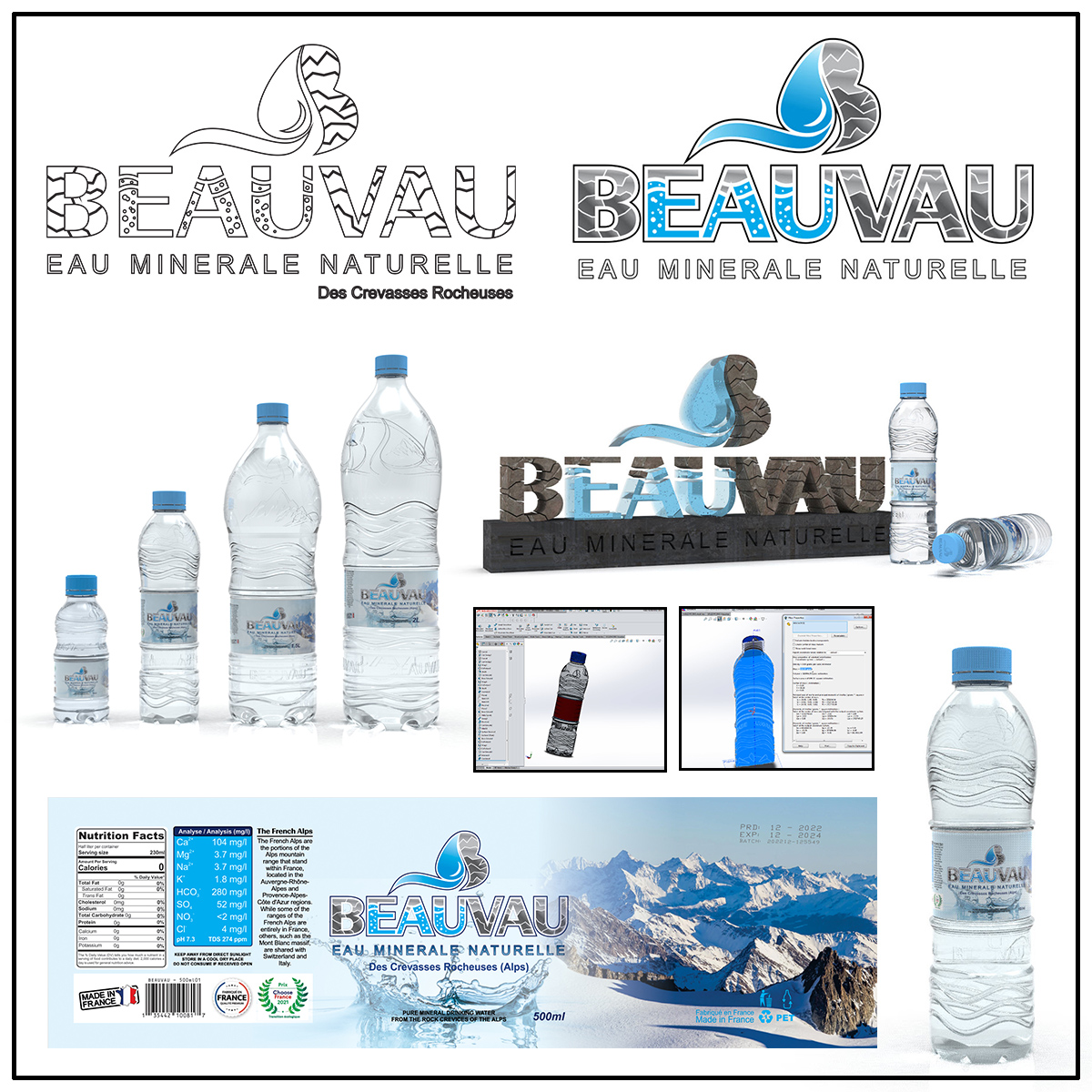 Beauvau Water - France, is bottled from mineral springs that burst from the crevices of the Alps Mountains' rocks. At web and media we created the brand identity (brand logo) based on the source feature of the water. We as well created the 3D structure and designed the PET plastic bottles in addition to designing the labels.
Bastakiya Pure Water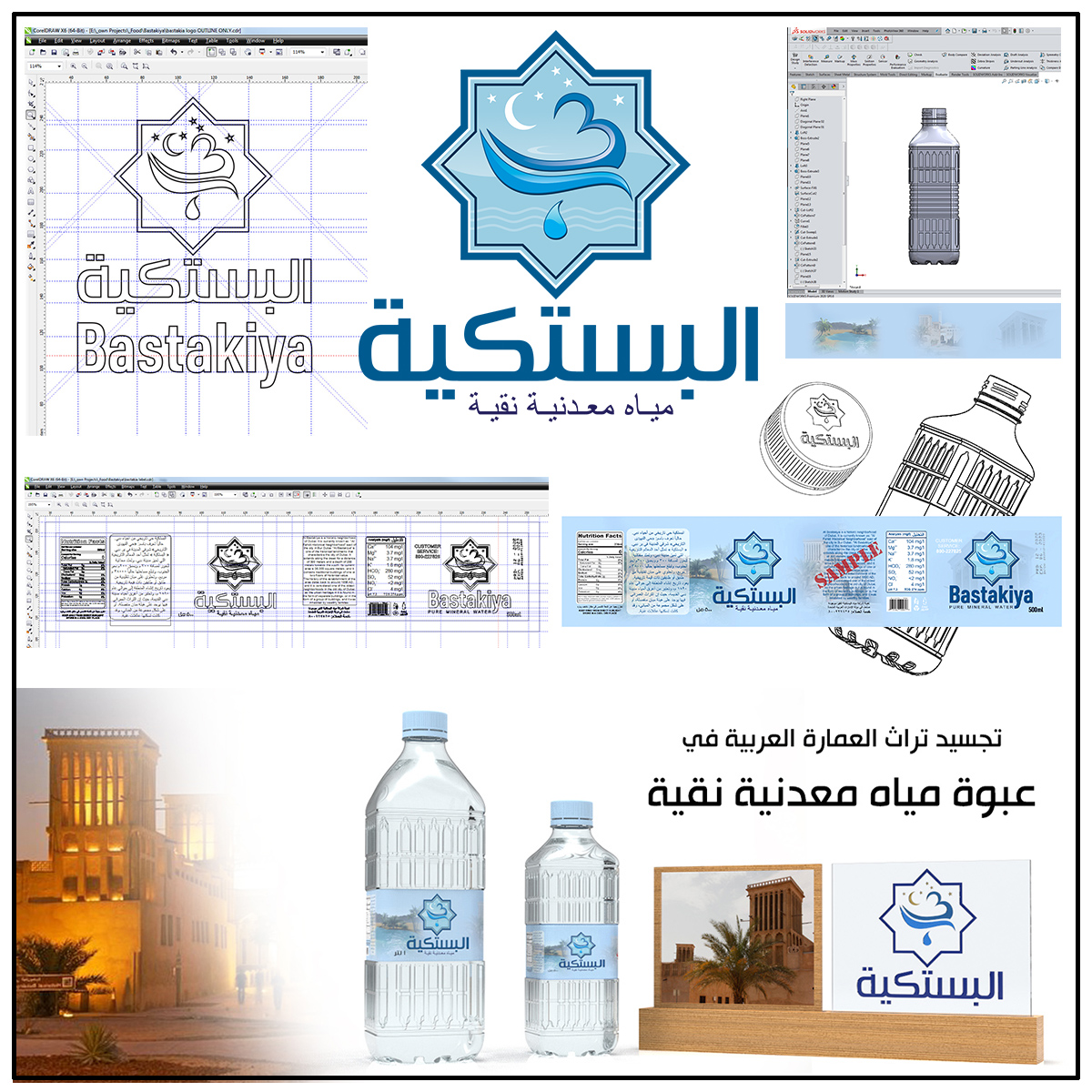 Originally the name "Bastakiya" refers to an area in Dubai - United Arab Emirates that features an Arabian Architectural structure, this tower structure main purpose was to drive hot air out of homes and introduce cool air, just like an air conditioning unit. Brand Identity, 3D Modeling & labeling were tasked to us in this project.
Olive Oil (SMF)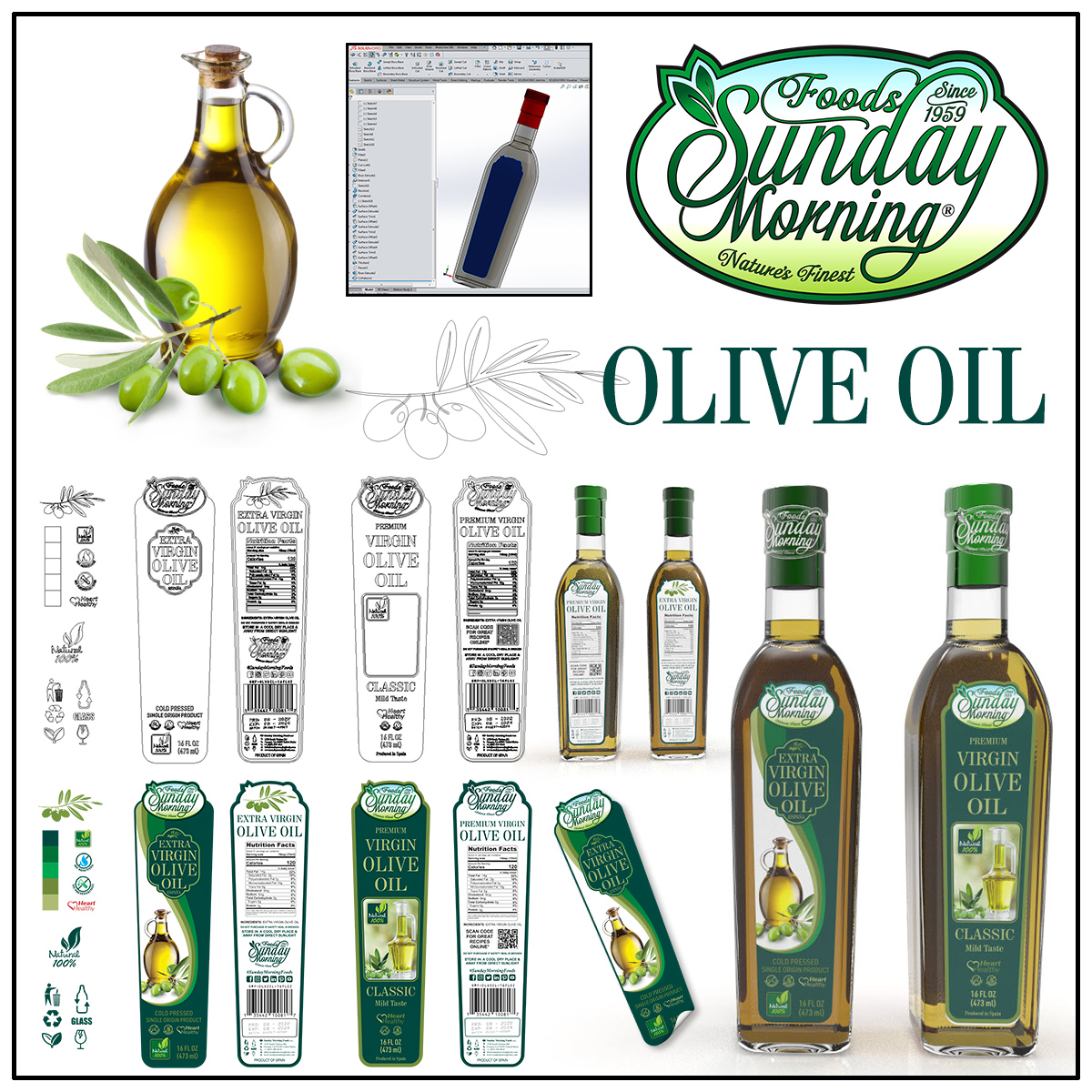 Olive oil bottles were one of several branding tasks we executed for Sunday Morning Foods - USA. The exercise included a special 3D bottle design, labeling and promotion.
Wine Vinegar (SMF)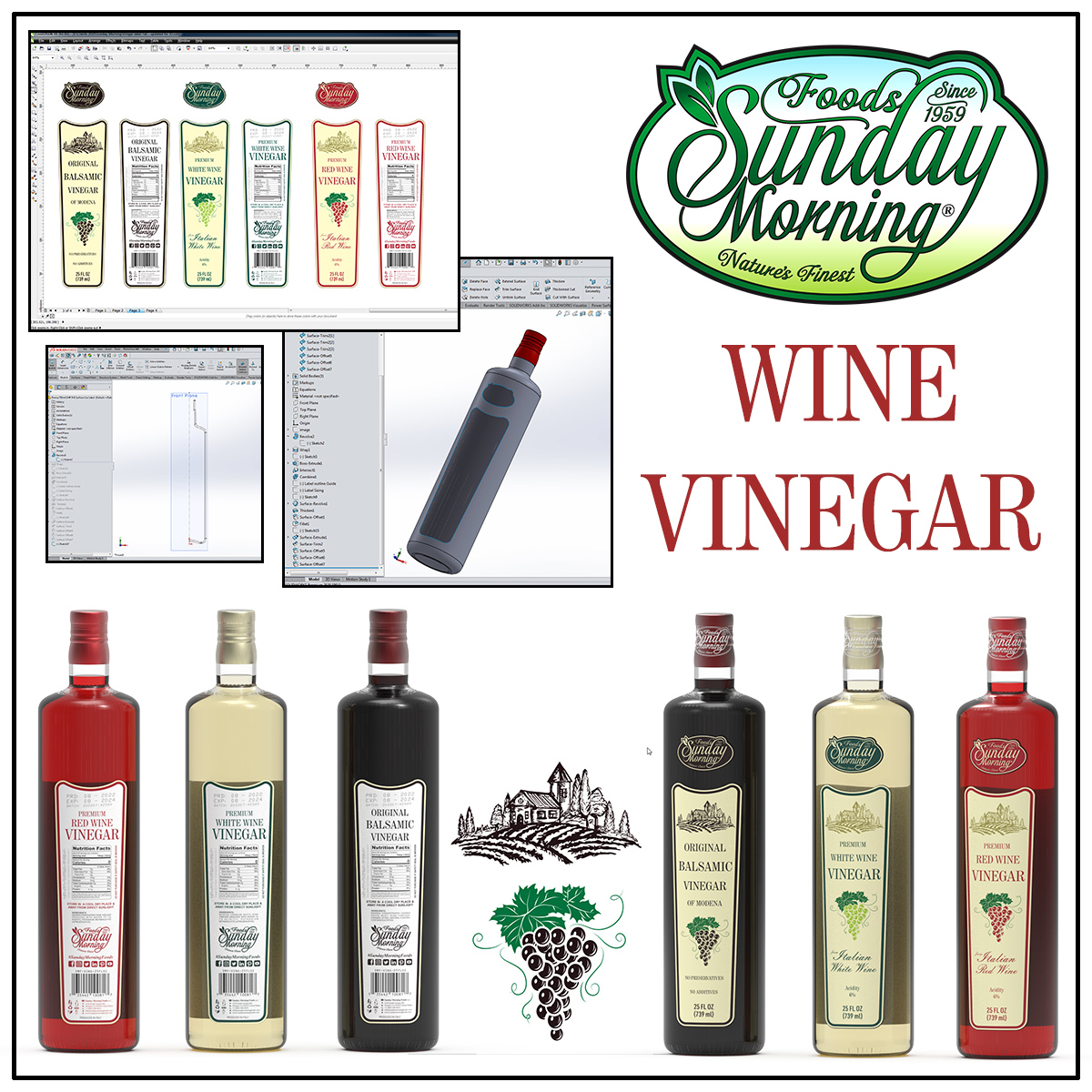 Wine Vinegar bottles were another branding task we executed for Sunday Morning Foods - USA. The exercise included a special 3D bottle design, labeling and promotion.
Sauces & Dressings (SMF)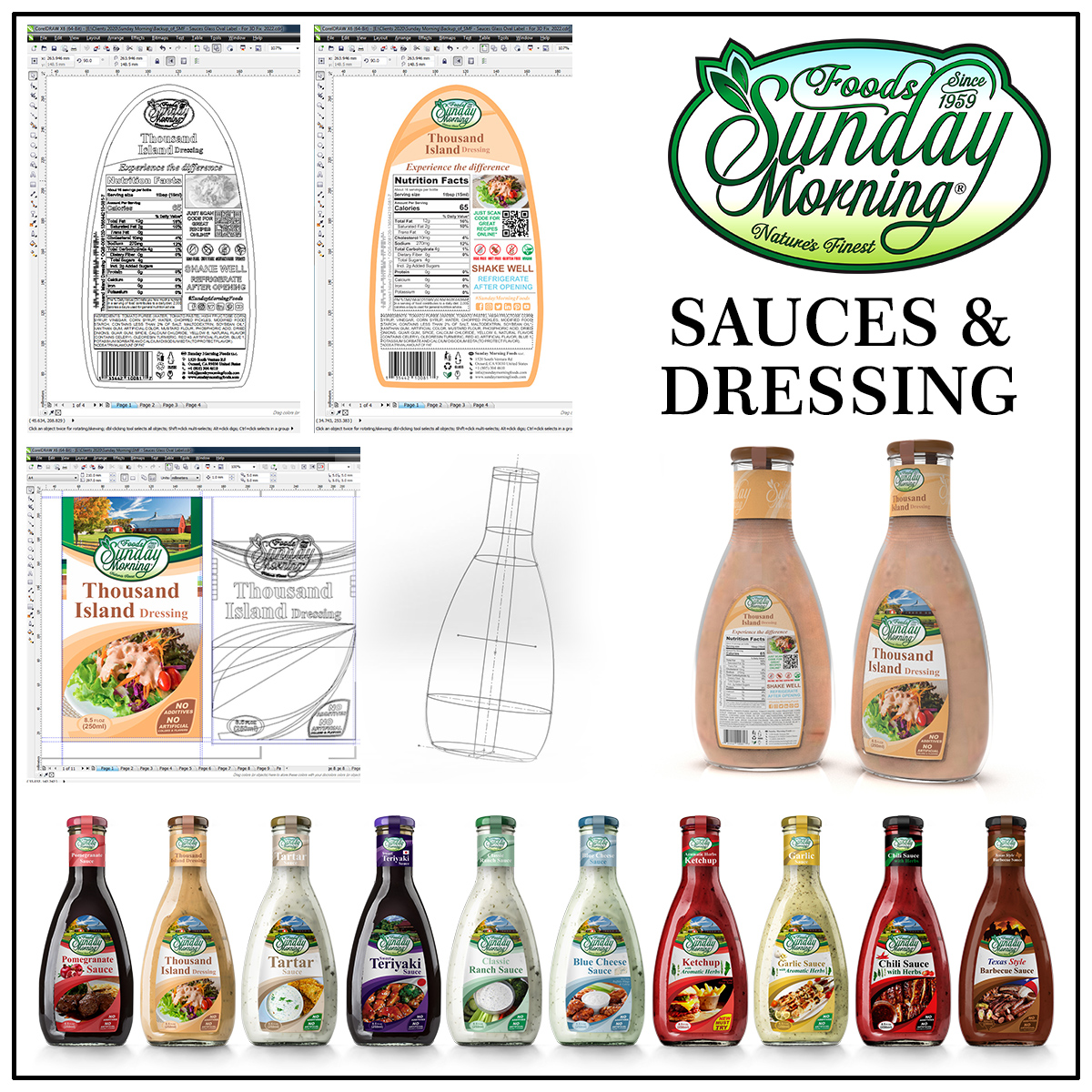 This branding task for Sunday Morning Foods - USA, included designing a brand new special 3D oval glass bottle, sealed cap over lapped with a neck choke label, 2 sided labeling and a promotion campaign for their special food sauces and dressings bottles.
Prixima Natural Mineral Water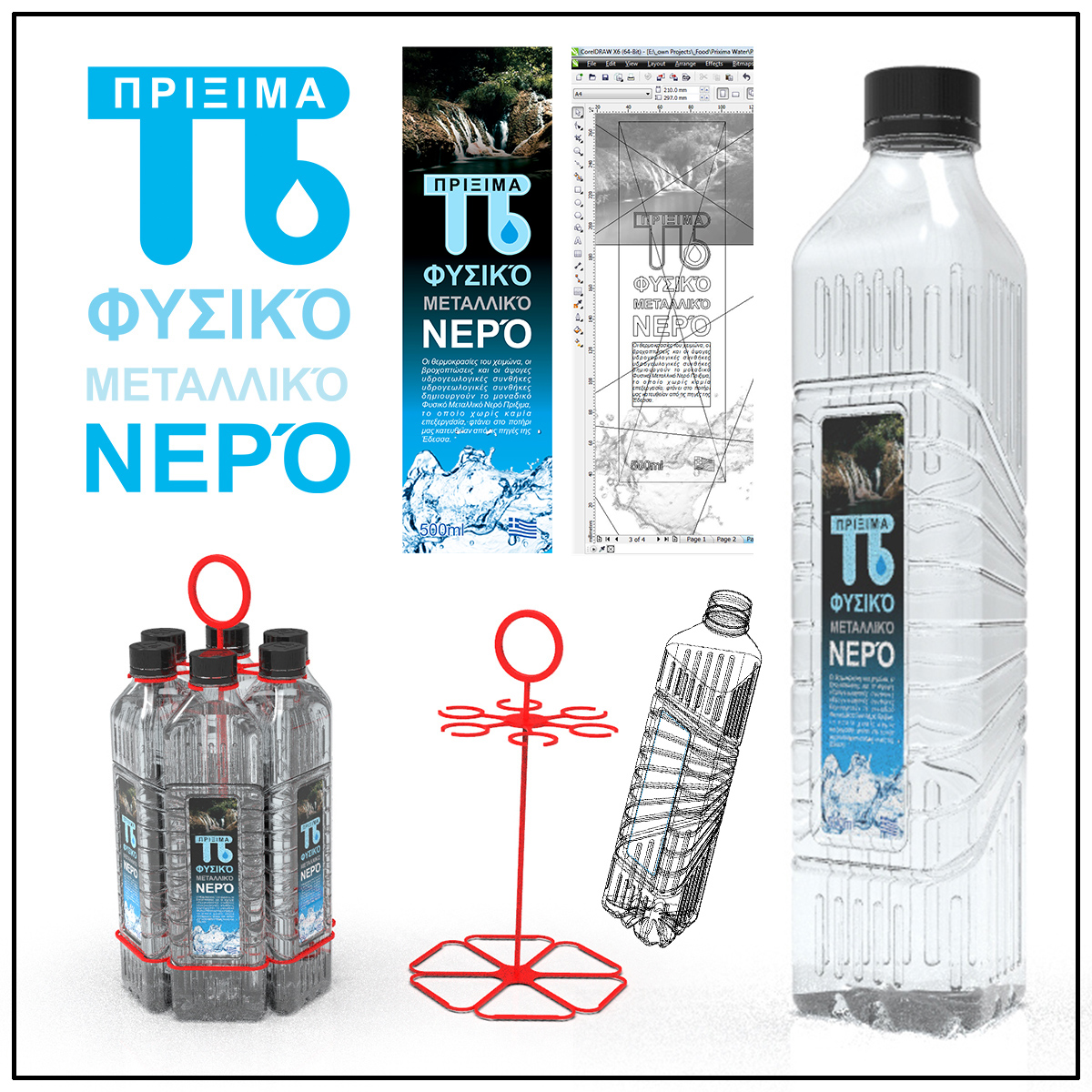 Prixima Mineral Water - Greece handed us the task to create something innovative without limits. Prixima management were so thrilled with this creative bottle holder and dispenser concept that featured practicality, environmental awareness and compactness.