Product Design & Modeling [VI]

This section features several unrelated miscellaneous designs, from utilities, interior design, structured engineering, and other uncategorized stuff you encounter everywhere in your daily life. Some designs are conceptual and others fall into visualization of real existing items you encounter every day.
---
Overland Working Couch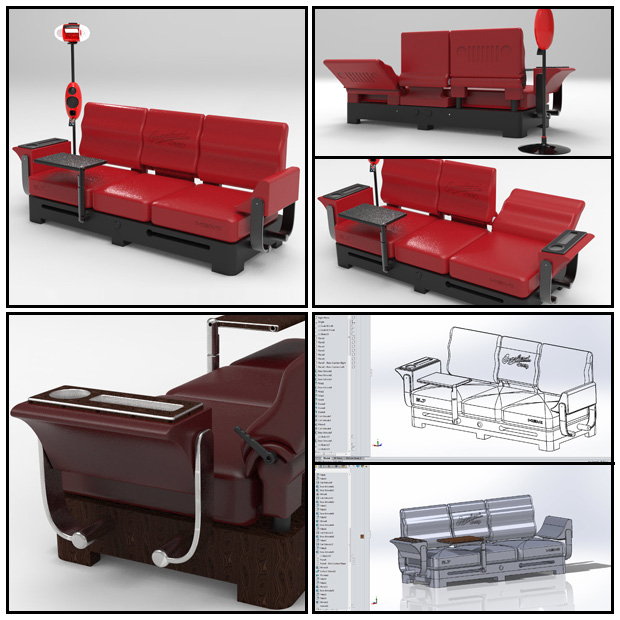 Branded as "Overland" just like the Jeep Grand Cherokee, this couch features separate reclining backs, mechanical working tray storage, arm rests that revolve to be head rests and even cup holders.
Liquor Storage Couch Set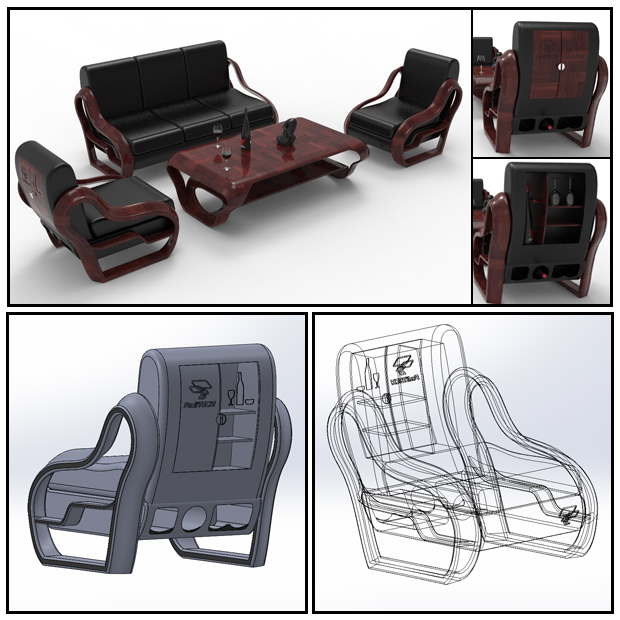 Each couch of this elegant set is equipped with a rear cabinet to store your liquor and glasses. The down under side can host 3 bottles of different sizes suitable for wine, cognac and brandy..
The Orville Chairs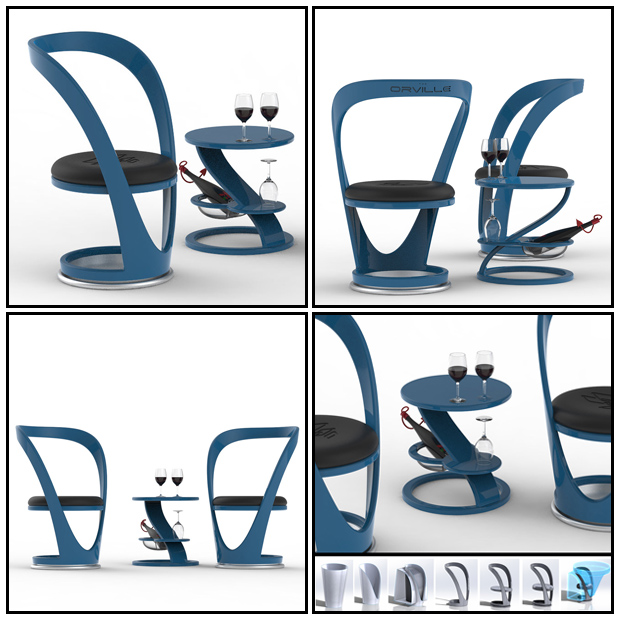 A novelty chair of a single curved structural framework with ball bearing bottom to revolve. Inspired from the deck of the imaginary spaceship of the TV series "The Orville". The table is smart as well with a Plexi-glass bucket for ice.
Orville Mini Chairs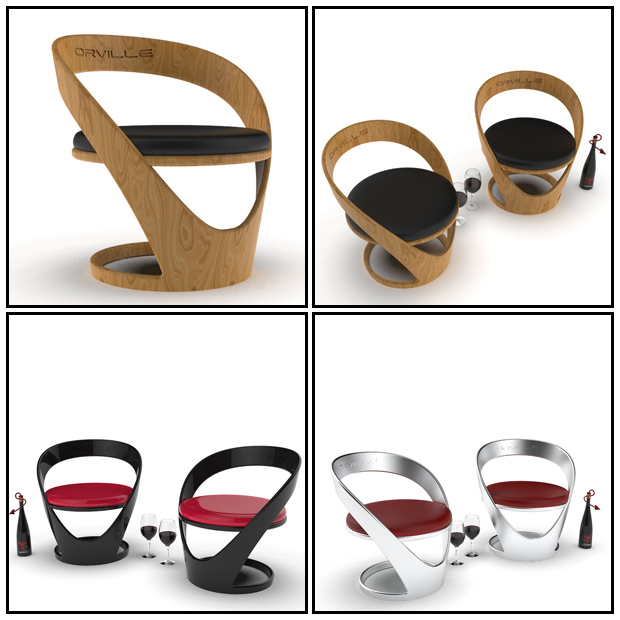 A smaller version of the same concept of the Orville Chairs that can be made of several material such as wood, plastic, carbon fiber, glass fiber or even aluminum.
Aircraft Hangar Structural Design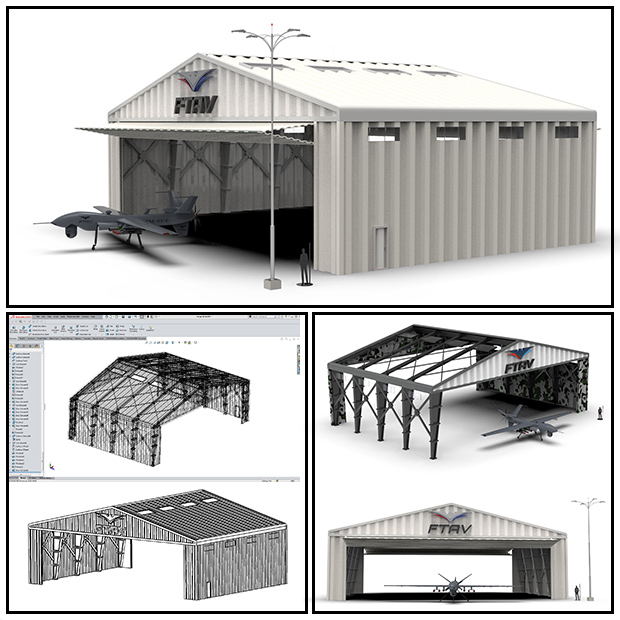 A steel structural engineering concept of an aircraft hangar for military use, Designed in actual real size dimensions: Height: 12m / Width: 30m / Length: 21m (notice man figure for size comparison) to house and maintain military UAVs and drones.
Special Purpose Shipping Container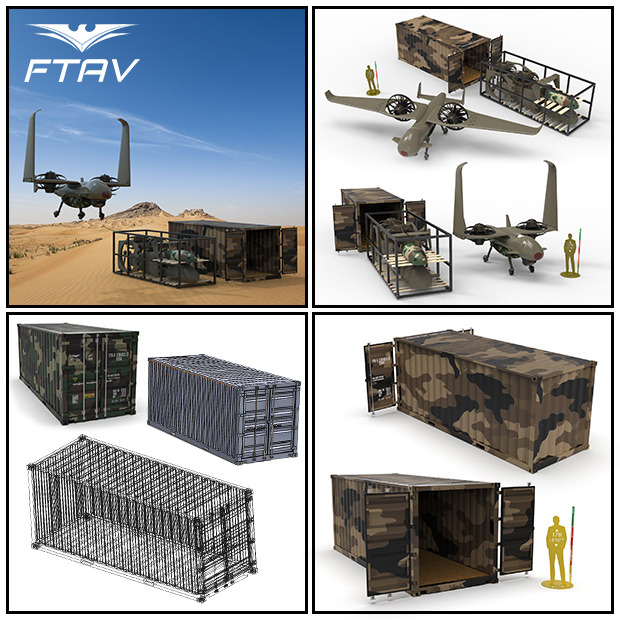 For a special design project and for consumer product packing simulation as well we created a standard 20 Cu. Ft. Container. Dealing with product design on a daily basis, clients require simulation of packages in containers.
What if ?... Lamborghini Made Frying Pans!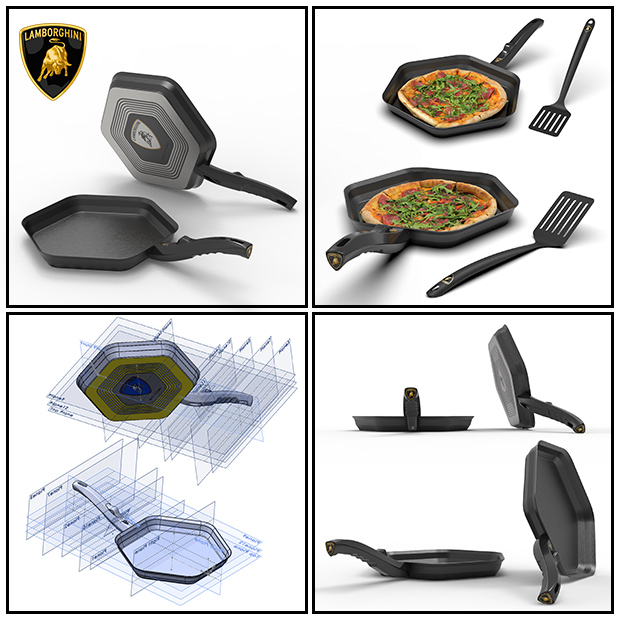 A fun concept, "What if ? Lamborghini Made Frying Pans!". Based on their design style of angled edges and hexagonal shapes, we created this frying pan for sports cars enthusiasts who attempt to cook from time to time.
Aluminum Profile Simulation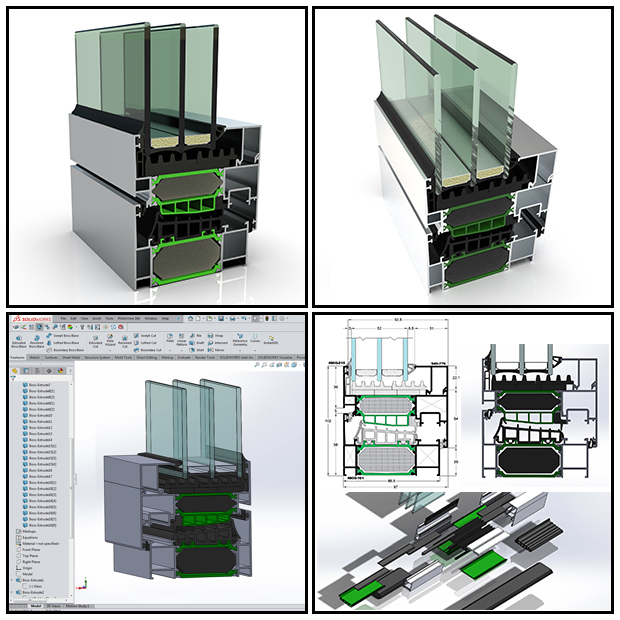 A simulation made for a client based on an actual diagram of the real product. The exercise was to show the various elements and simulate assembly and opening motion.