Branding Portfolio (II)
---
One of our specialties at 'web and media' is creating liquor brands, designing liquor bottles in 3D and designing their respective labels and packaging. Just let us know the nature of your future product and we will help you chose a name and create a full fledged brand that is ready to hit the market shelves.
We have created for you 2 Youtube videos as well on liquor and spirits branding and packaging.
Caballo Diablo Tequila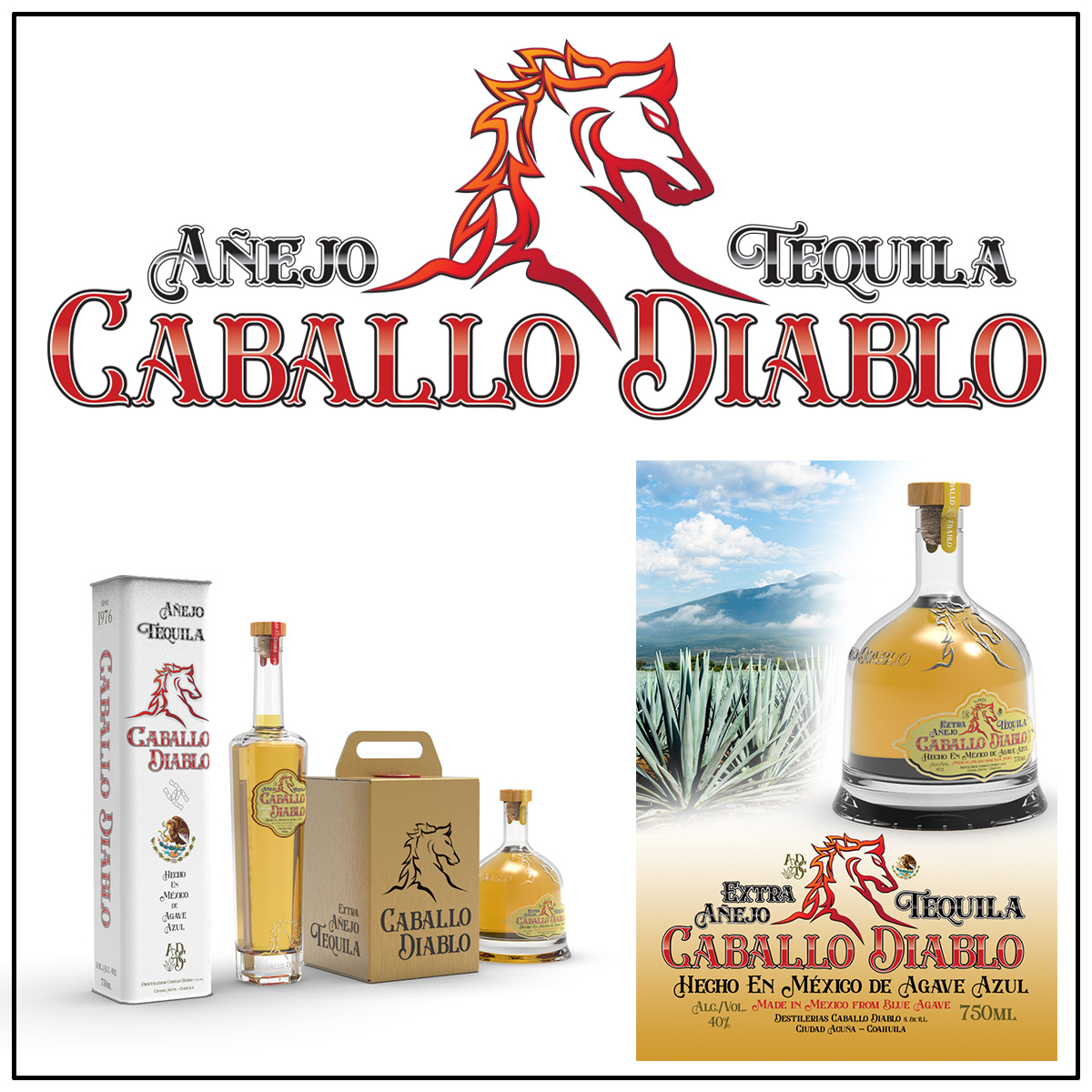 Caballo Diablo – Añejo Tequila (Aged Tequila) comes in two variations the aged and the extra aged. Both are 750ml with a sealed cork and Mexican Pinewood cap. 'Web and Media', was deployed to create brand identity, brand theme, branding, bottle and package design earlier this year.
Crucifix Sword Scotch Whiskey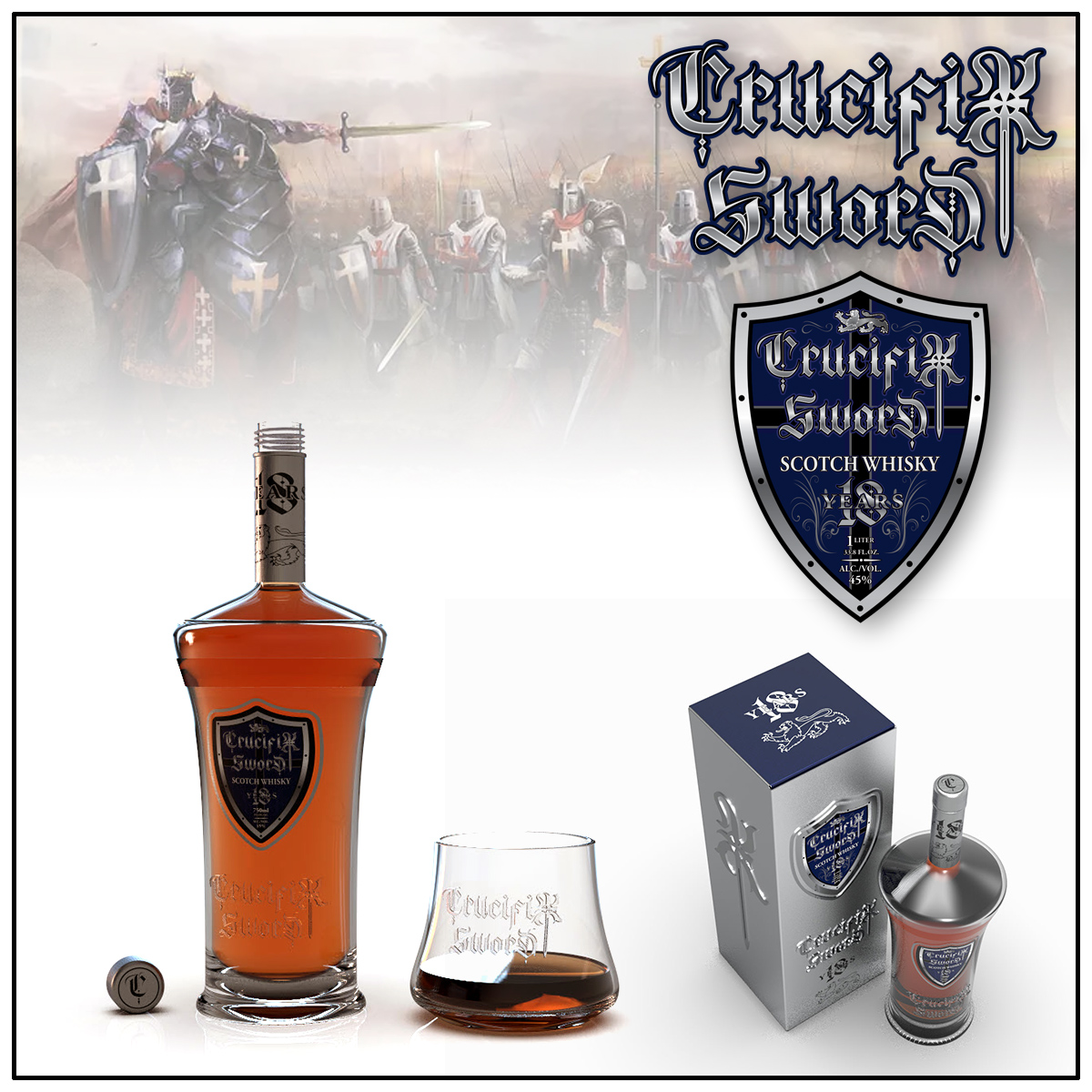 Crucifix Sword – 18 Years Scotch Whiskey - Available in 750ml / 1L volumes. The sword was seen as a symbol of might in most cultures. The 1L Bottle package is a Citadel (see our product design section) that unscrews revealing the bottle. As for the 750ml, it is a silver and blue carton box.
Ekaterina Russian Vodka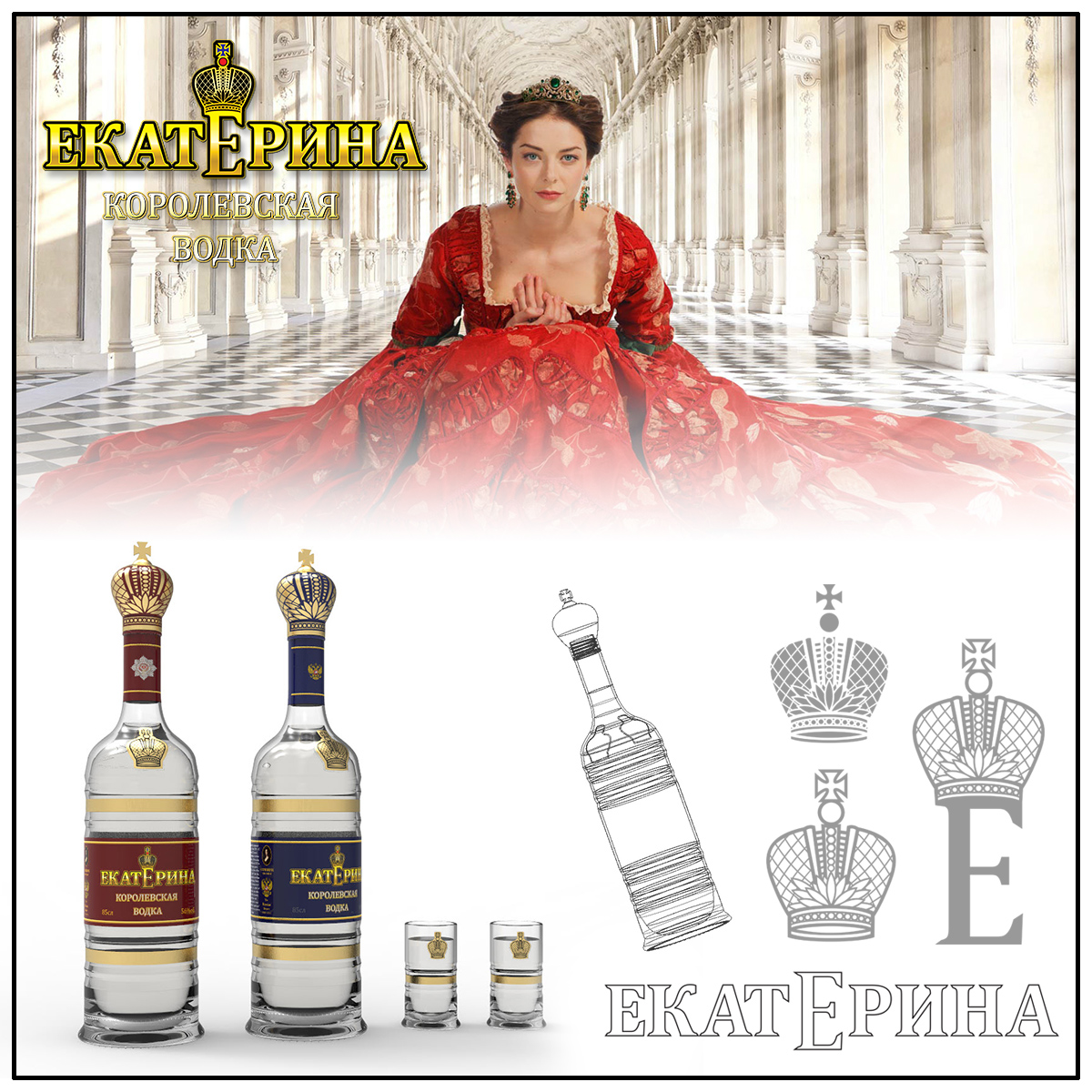 Ekaterina Vodka: from Ekaterina (best known as Catherine The Great), a TV Series that tells her story. The TV series 'Ekaterina' captured my senses and inspired me to create something always to remember how much I enjoyed this TV show. Note: The Red Bottle is 56% Alc.Vol. while the Blue is 40% Alc.Vol.
Cognac De Beauvau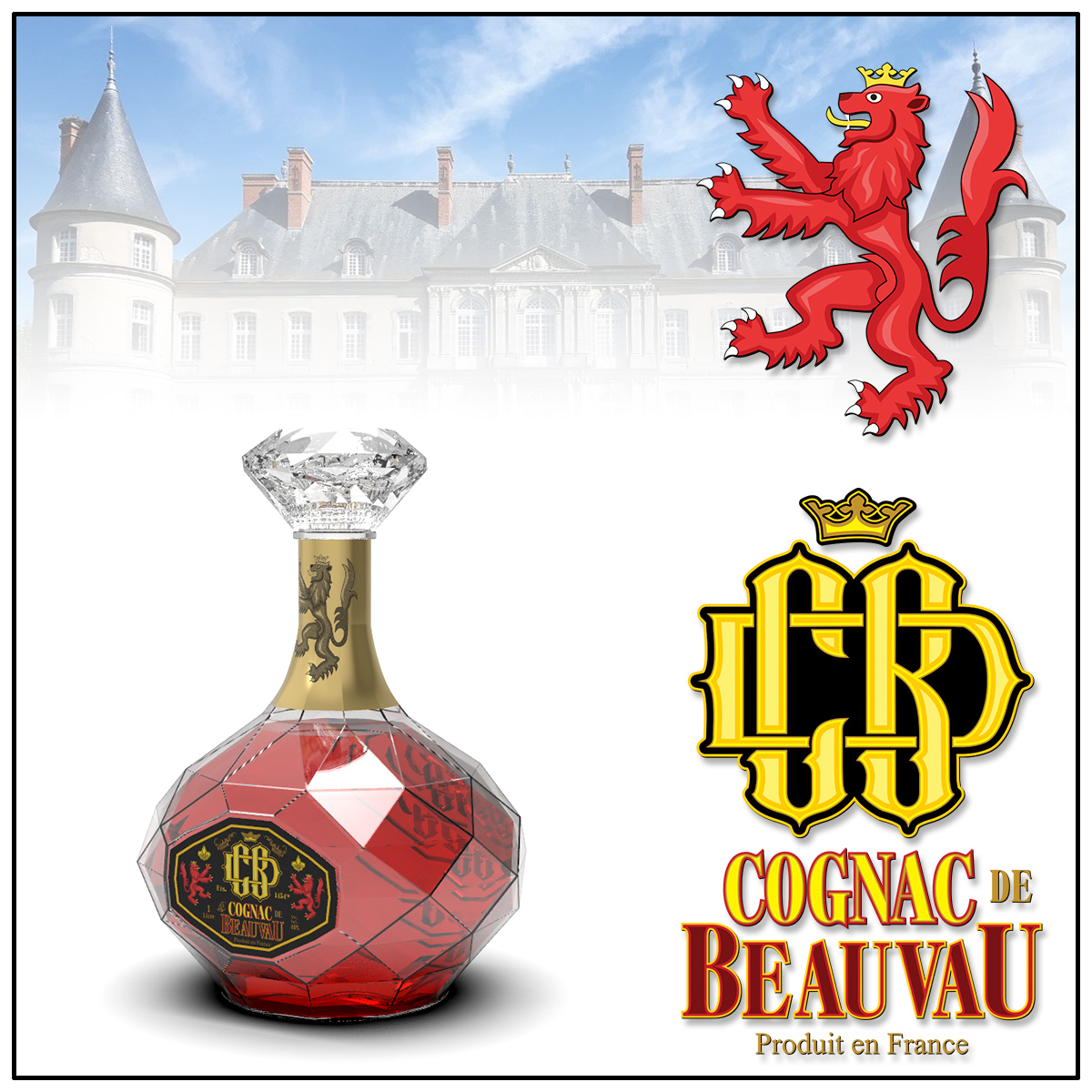 Beauvau was a historic family originating in Anjou French Provine, the family's passion for the production of Cognac since 1454 A.D. extends to our days.We created the cognac brand identity, label and the 3D design of the bottle based on several historic artificats of the Beauvau family.
Arak Korkomaz عرق قرقماز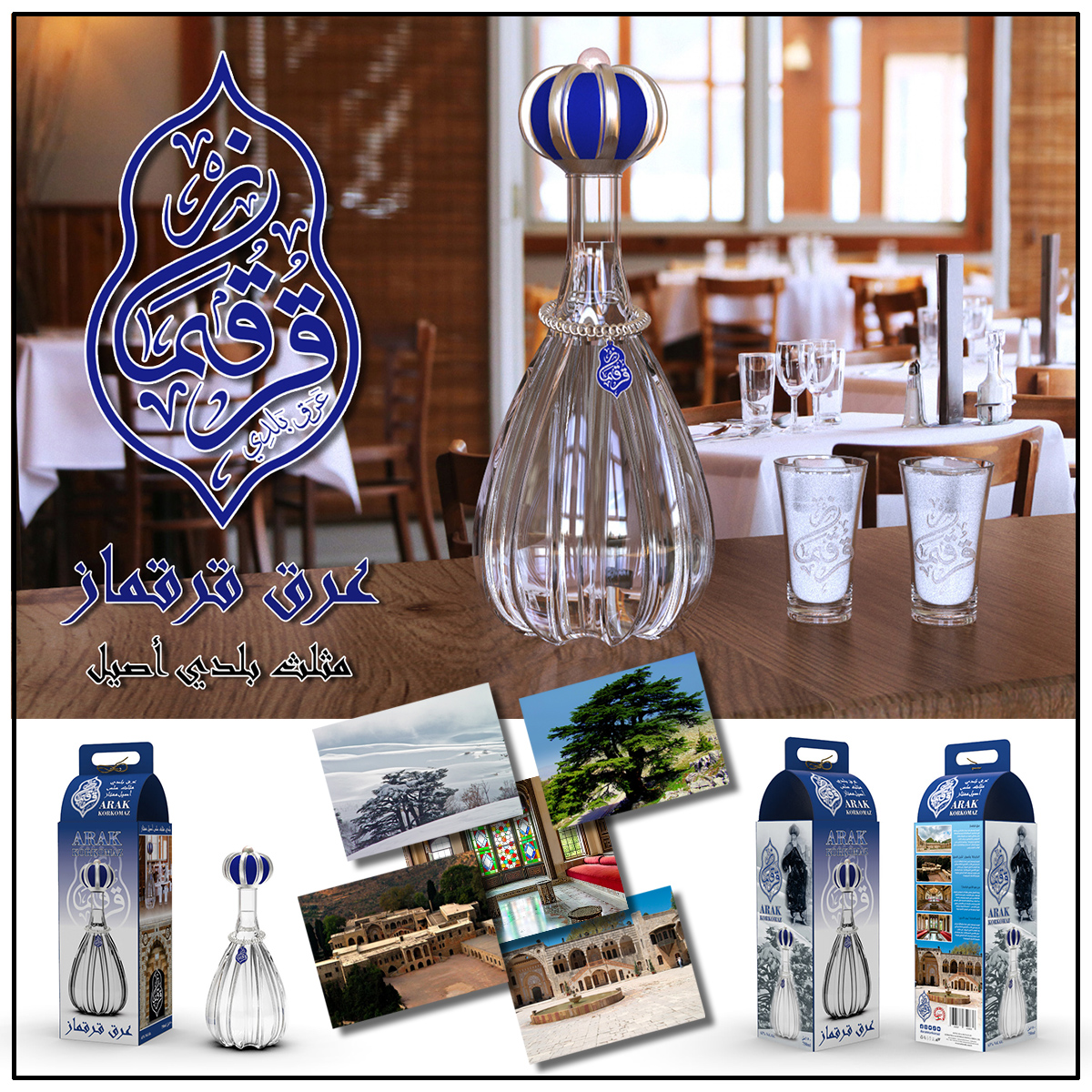 Korkmaz was a Lebanese Druze Prince, but his son Fakhreddine II  (1572 – 1635 A.D.) is more famous for his defiance of the Ottoman Empire. Arak or araq (Arabic: ﻋﺮﻕ) is a distilled spirit of the anise drinks family. It is translucent and unsweetened.
Micanopy Brandy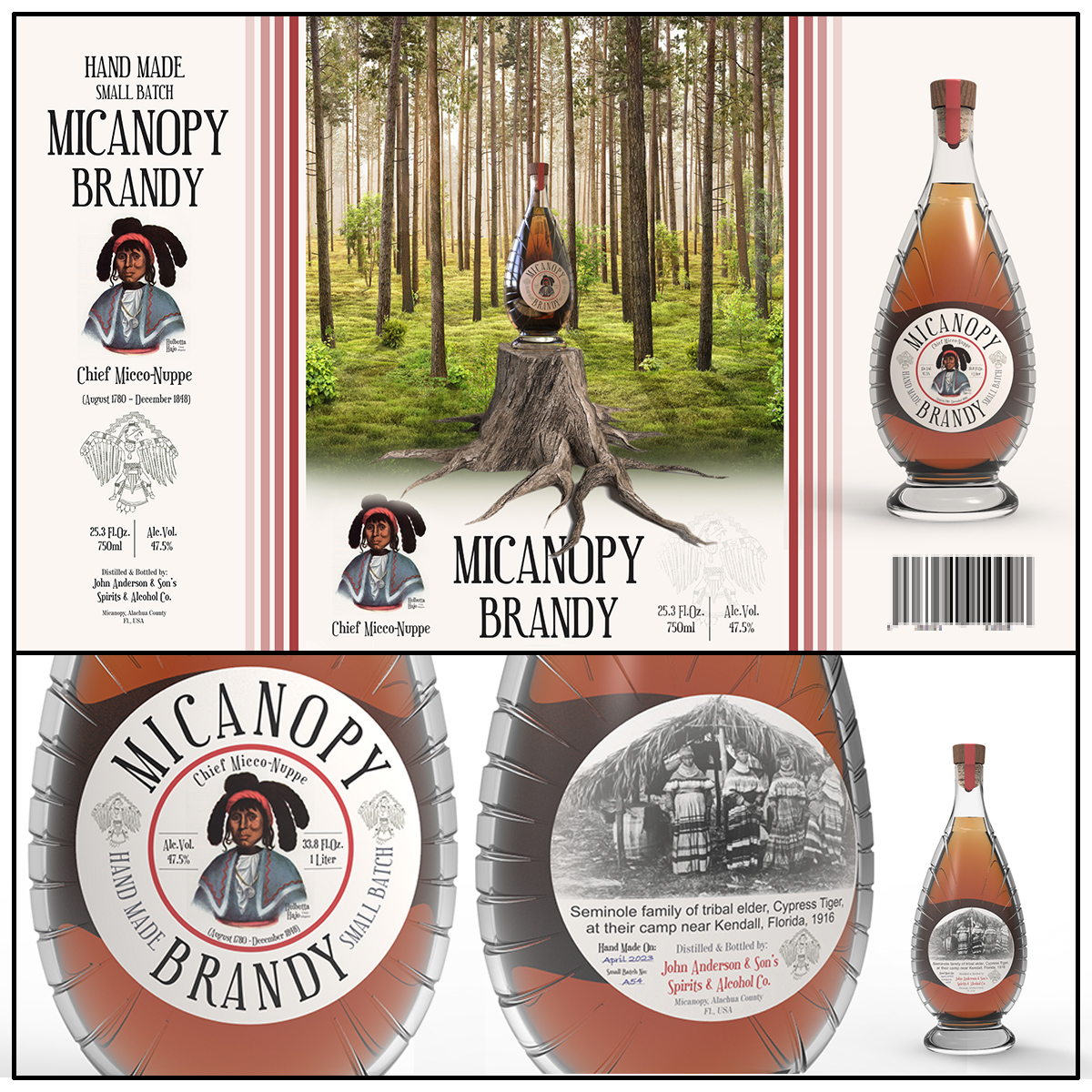 Micanopy Brandy, the name is driven from Micanopy (Micco-Nuppe / also known as Hulbutta Hajo 'Crazy Aligator' ) was a Seminole (Native Americans / Red Indians) Chief that lived and prospered near the Everglades in Florida, USA.
Katyusha Russian Vodka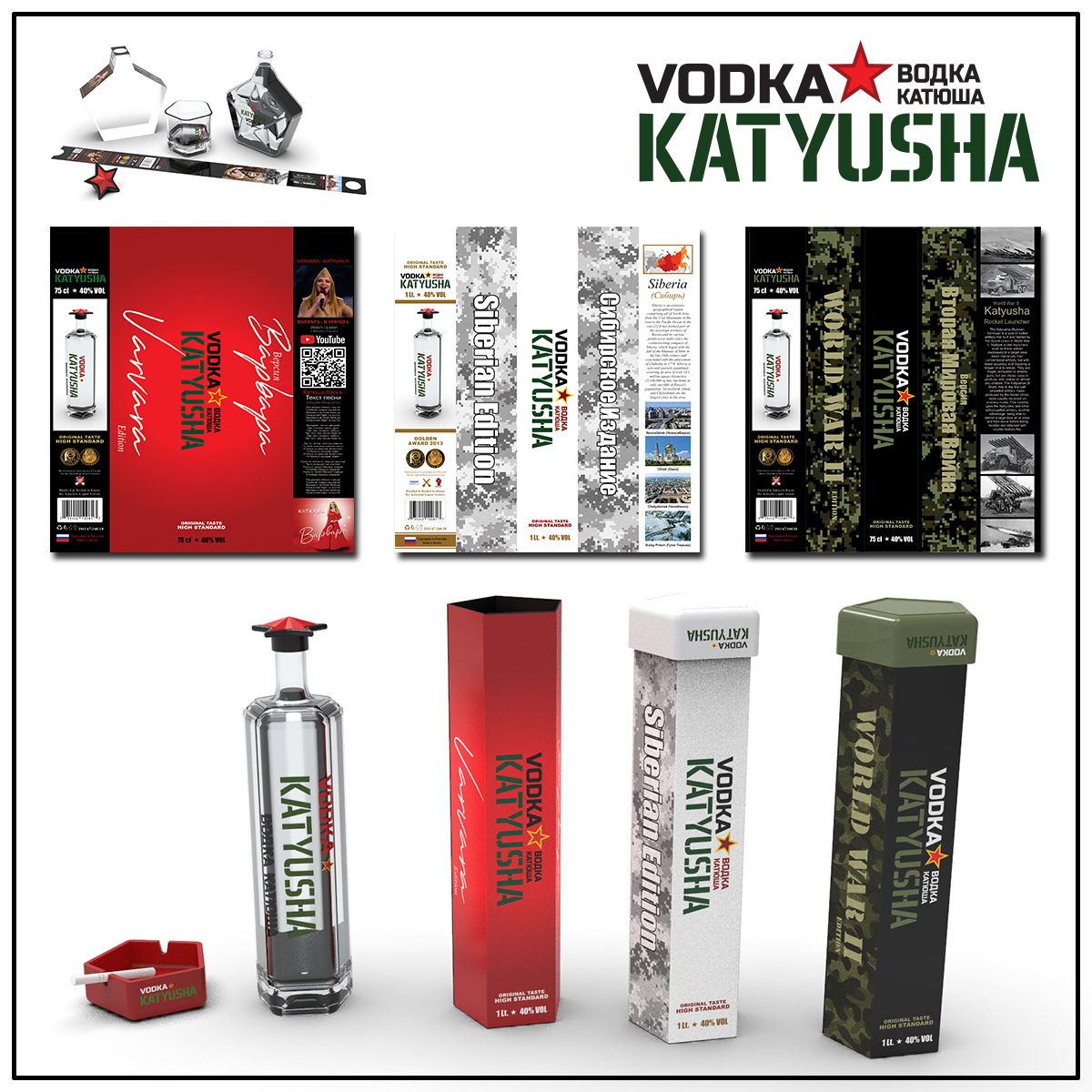 Katyusha Vodka: Katyusha is a diminutive of the Russian name Ekaterina or Yekaterina just like in other parts of the world we would say 'Katy'. The name is so famous for one of those reasons: The story of a girl whose fiance went to war (WWII), the well-known folk song, or the rocket launcher weapon, no one really knows.
USvsRU Whiskey / Vodka Twins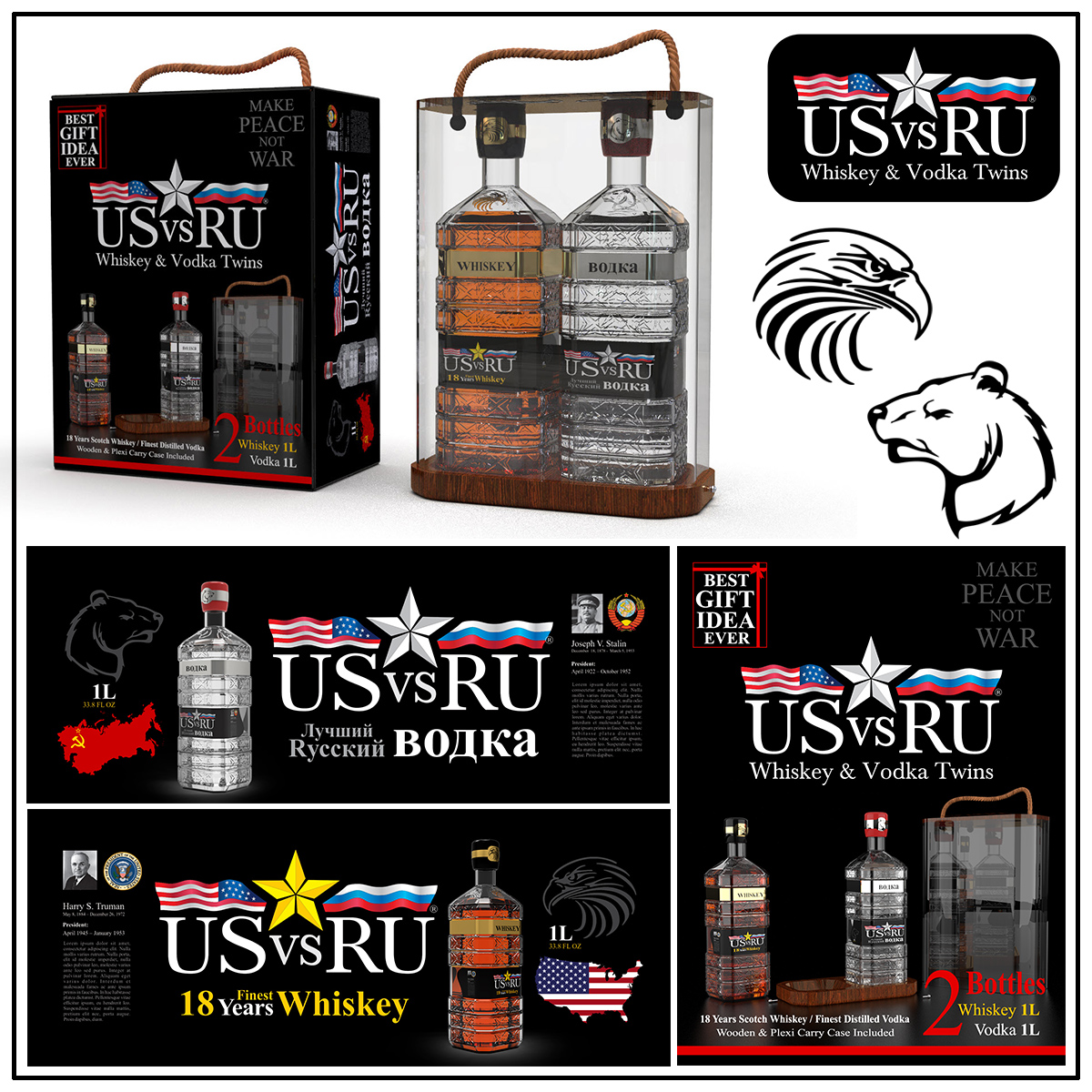 USvsRU: The main concept of the package is simple: you are invited to dinner and don't know if they are Whiskey or Vodka drinkers, so why not take both?
The Cold War during the 1950s, inspired this Vodka & Whiskey Twins Gift. A gesture to 'Make Peace Not War'.