3D Design & Modeling [IV]

The 3D designs below are mostly conceptual designs for training and fun purposes only, we do not engage or support any military or hostile activity of any kind and most flying objects below may not be realistically applied as they may lack logical aerodynamic properties; just enjoy the concepts.
---
Drone Concept (Shark Shape)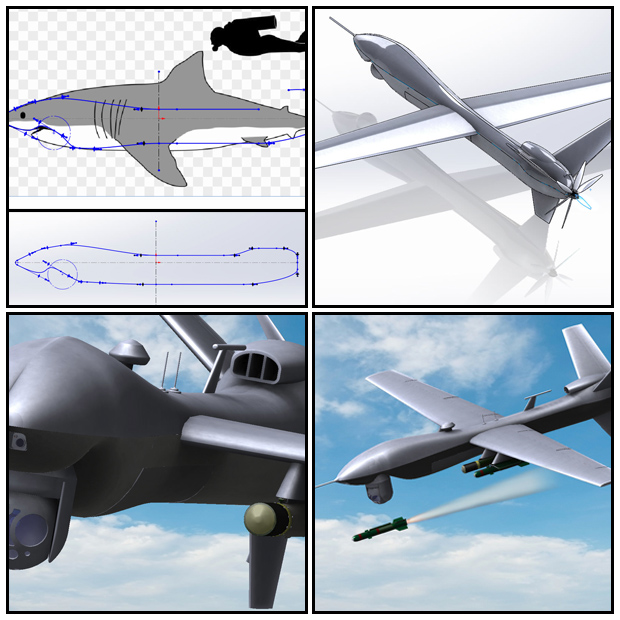 A tactical drone concept based on the shape of a great white shark chewing on a ball.
Gatling VTOL Drone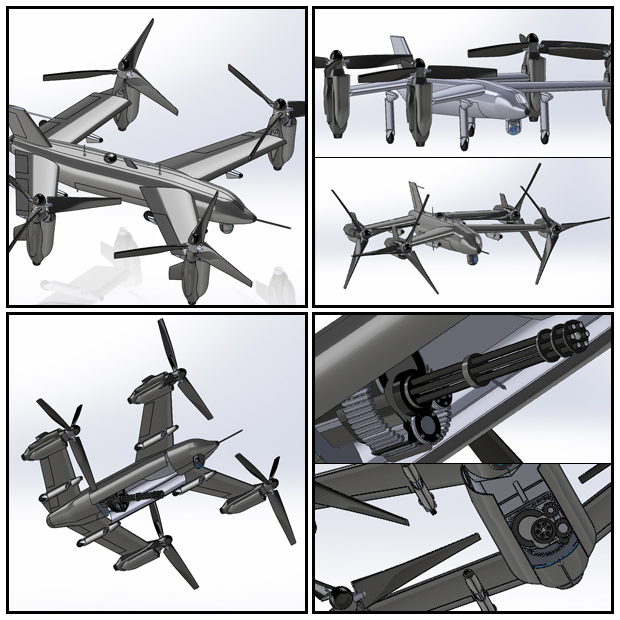 A VTOL (Vertical Take-Off & Landing) Drone concept with a Gatling Machine Gun just like the one on an A10 Thunderbolt II (Warthog). Technically it is impossible to run as the recoil of the gun would be so strong that it will flip it over.
S/VTOL Commercial Aircraft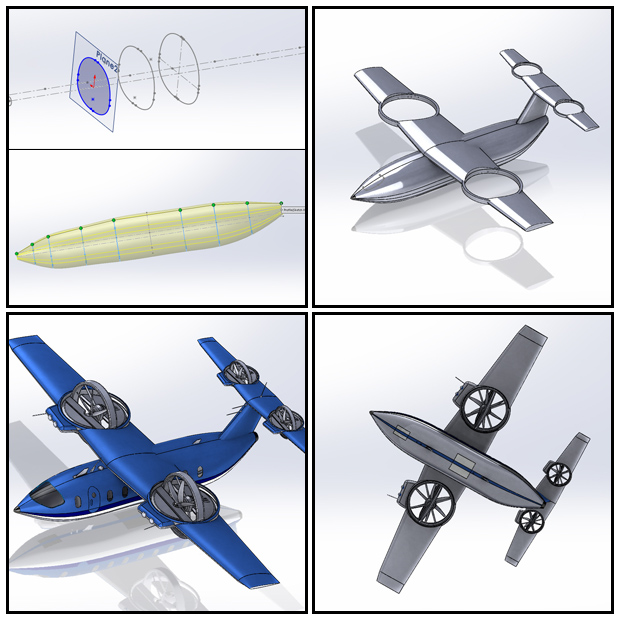 A Short / Vertical Take Off and Landing (S/VTOL) aircraft with swiveling electrical rotor mounts. That shift from a horizontal position (parallel) to the wings during take-off to a vertical position (perpendicular) to the wings during flight.
Concept Submarine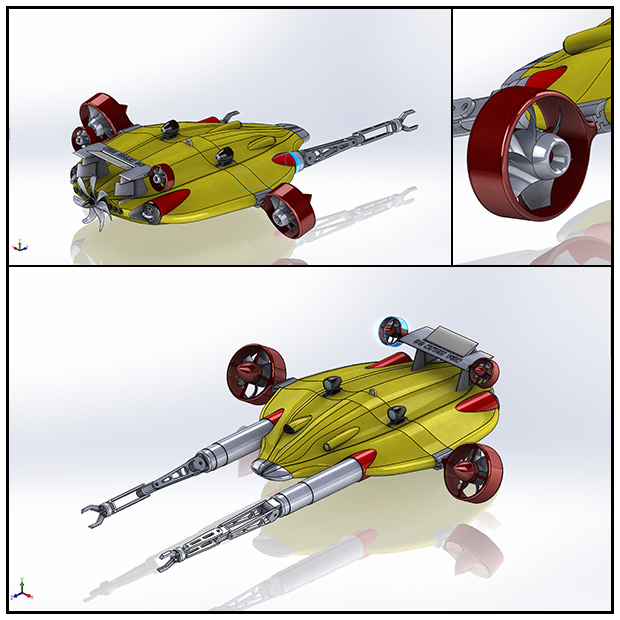 A submarine concept for marine exploration or underwater cable service with expendable robotic arms and multiple navigation rotors to twist and turn the unit. Equipped with multiple grooved mounts for headlights and additional accessories.
Watch: From 3D Realization to Simulation & Visualization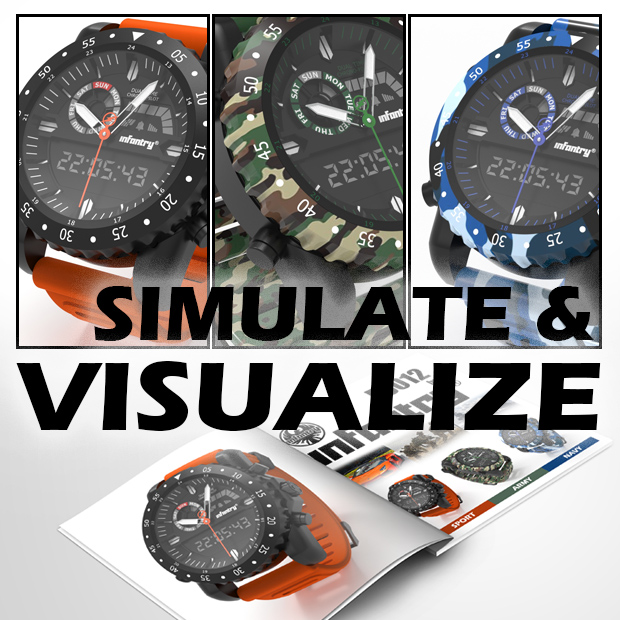 From 3D realization to 3D visualization is a multi-step process that starts from creating the object or product to creating variants and finally find its way on a brochure or an online commercial. The advantage is manipulating the product to correctly pose to the viewing eye in a correct angle and consequently playing with shadows, reflections and caustics.
Rotring Pencil Simulation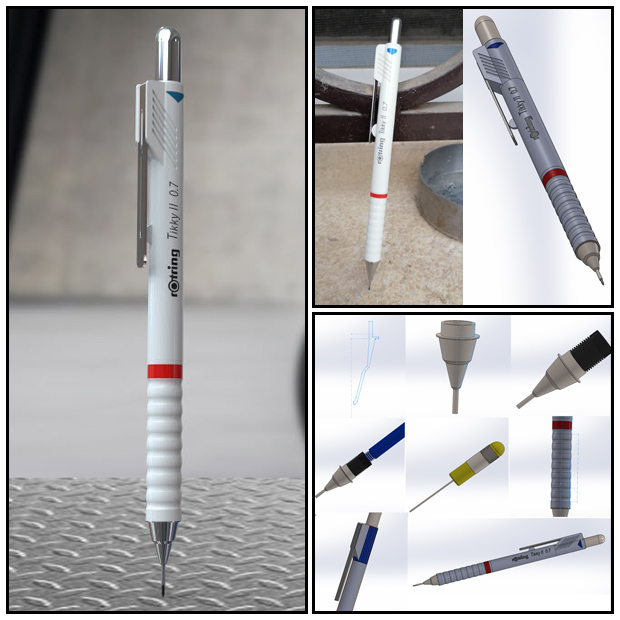 This is the Rotring Tikki II 0.7mm mechanical pencil. It has been there for couple of decades. At web and media we decided to take the challenge and redraw it in Soliwaorks then render it to reality. We took the liberty to model all internal parts as well (shown above). Another example of 3D Design, modeling and visualization.
Miscellaneous 3D designs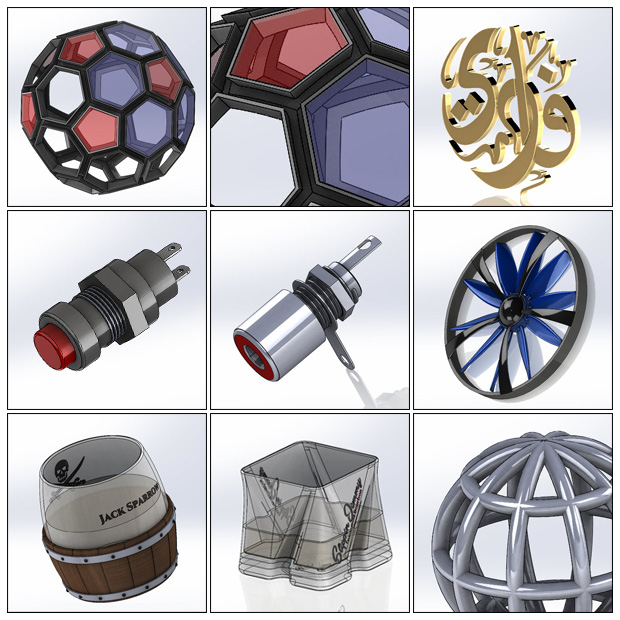 Miscellaneous 3D designs.
Various 3D designed objects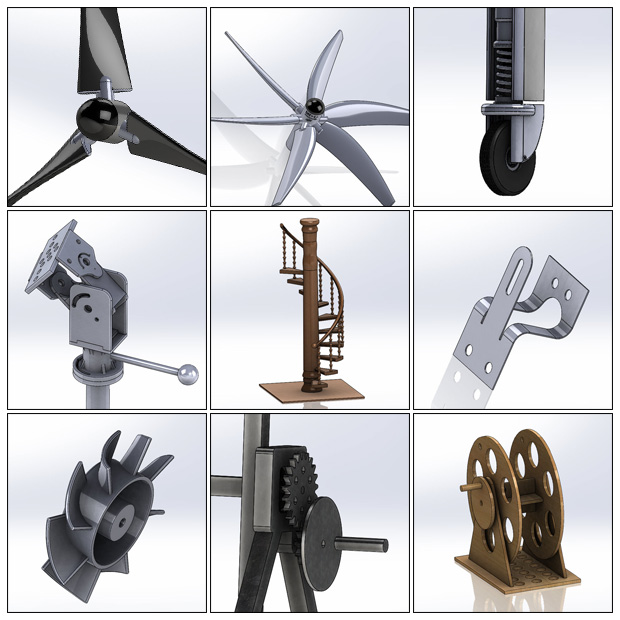 Various close-ups of 3D designed objects.