3D Design & Modeling [III]

The 3D designs below are mostly conceptual designs that have not been executed but are interesting enough to exhibit here.
---
3D Star Vodka Bottle Concept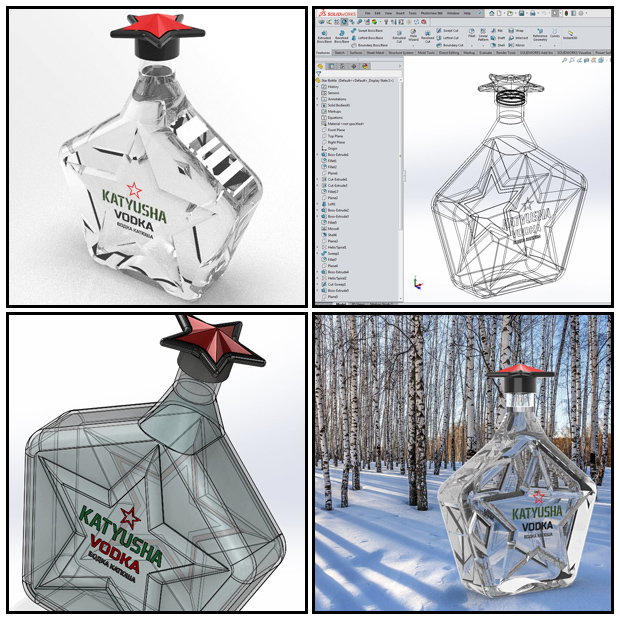 A 3D star shaped concept vodka bottle. Inspired from the famous Russian folk song "Katyusha" composed in 1938 by Matvei Blanter with lyrics from Mikhail Isakovsky. Written just before World War II, the song depicts a girl longing for her fighting military husband. The concept design features a star shaped bottle and a star shaped cap as well. (Back label hidden for cosmetic effect).
"The Orville" Chairs I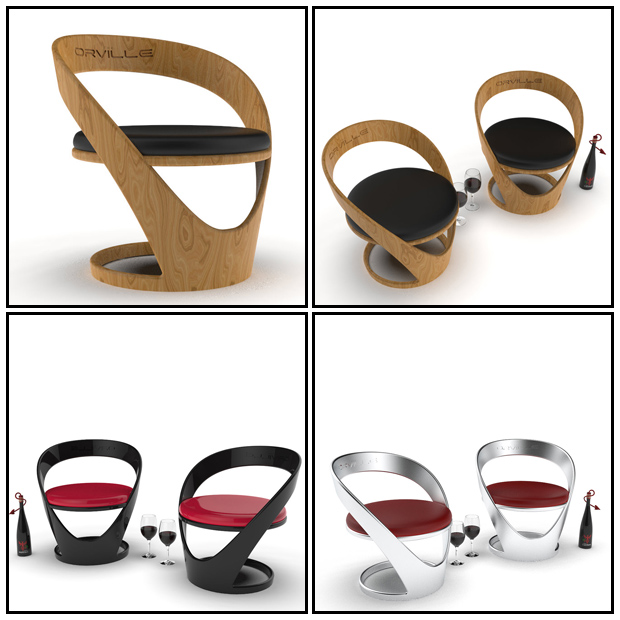 Inspired by the Sci-Fi TV Series "The Orville" which is an intergalactic spaceship and having loved the curves and shapes of the bridge / command center. This is a 3D Design of furniture items as a tribute to the currently running TV show (season 2). Contact us to send you the simulated stress test video and report, as we tested the chairs at 980N (100Kg) force.
Multifunction Lamp with MP3 Speaker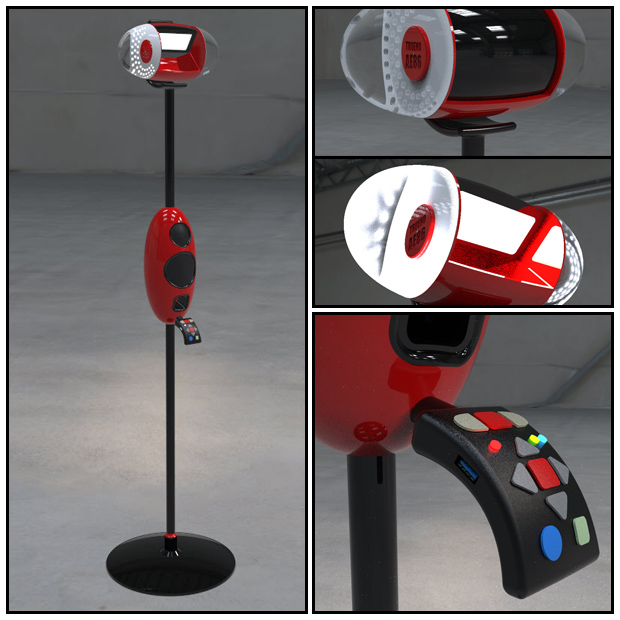 A concept design of a lamp with 2 way lighting modes, the first is a double cluster of LEDs on the side with glass housing, and the second is a pop-up car style headlight. Through the pole there is a 2 way bluetooth speaker and a USB MP3 player with a curved control panel for both the light and the MP3 player.
Jeep Overland Themed Adjustable Couch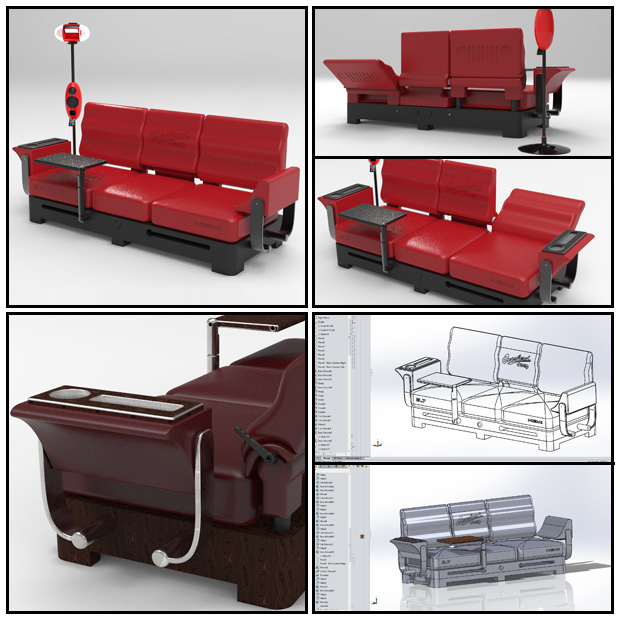 This is one of a kind couch. The main feature is the triple function swiveling arm-rest that alternates from Sleeping Position / Drinking Position (Cup & Remote Groove) / Standard Arm Rest. The back side can be raised and lowered vertically and can tilt backwards as well.
The Orville" Chairs II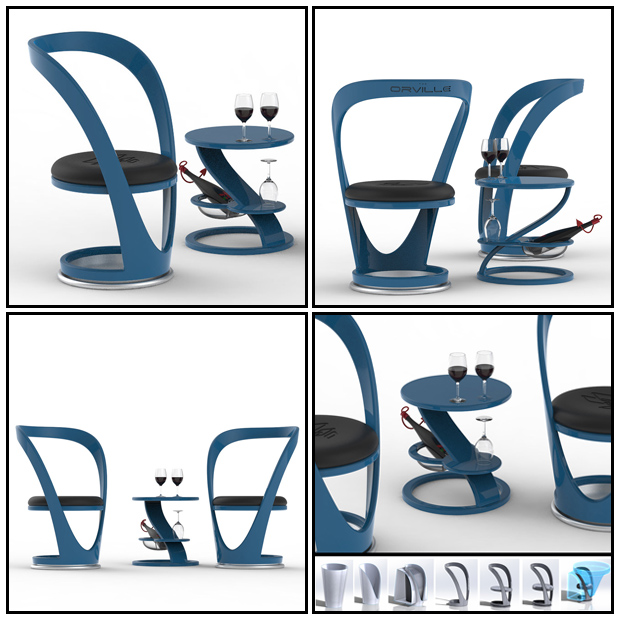 Although at "web and media" we are not into home and office decoration or interior design, but inspired by the Sci-Fi TV Series "The Orville", we made a second set of chairs and table which falls as well under our 3D Product Design Service.
Couch Set with a Mini-Bar Storage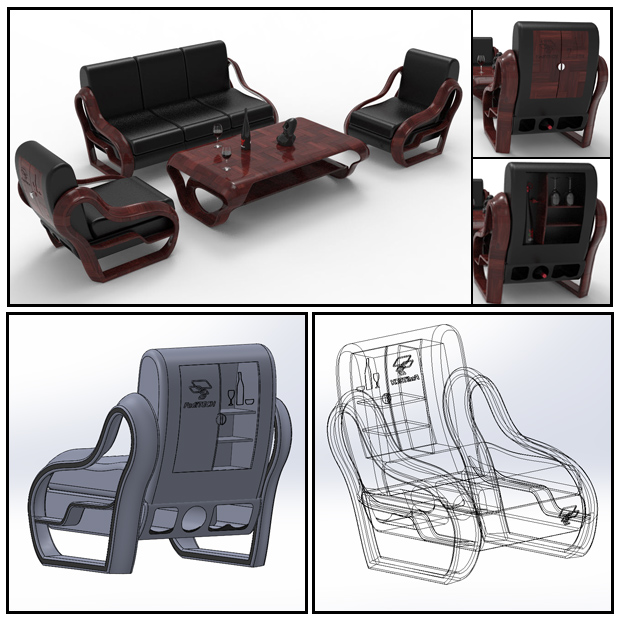 Storage space is a very important matter. This office or living room couch set has an interesting feature; a mini bar and storage for liquor bottles in the back of single chairs. Notice our attention to details, we included rubber brakes for horizontally placed bottles to deter them from slipping or sliding out.
3D "Sioux" Stealth Drone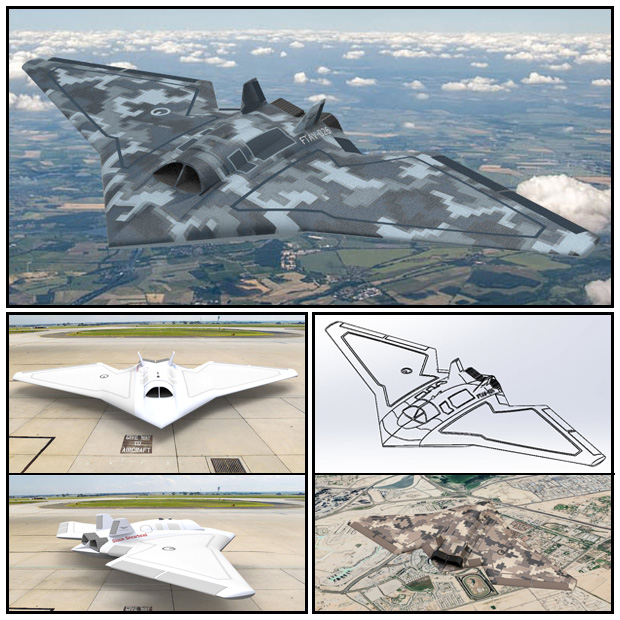 The name "Sioux" - A Native American Red Indian tribe, reflects the tough looking shape of this drone where the rear tails are more like ornamental feathers on a Sioux warrior.
US vs RU Whiskey/Vodka Gift Pack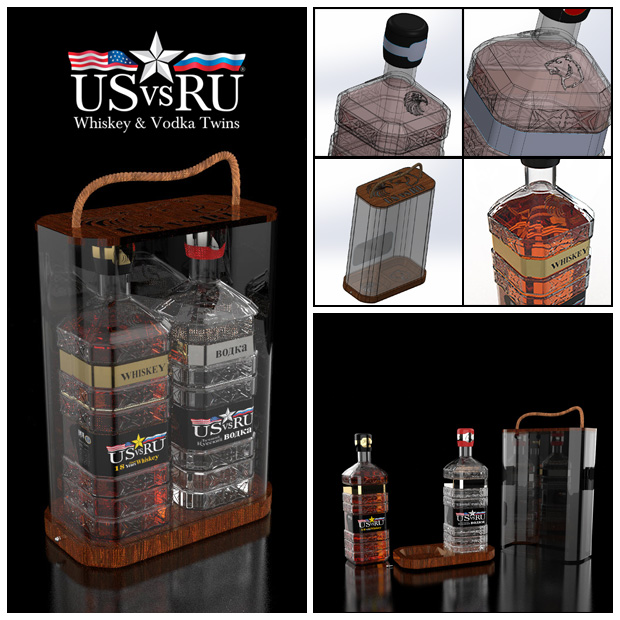 This is a very practical gift pack, mostly suitable when invited to dinner or Christmas party and you are not aware of your host's drinking preferences.
The theme is based on the 1950's historical American - Russian Cold War; so take your side!