3D Design & Modeling (II)

The 3D designs below are mostly conceptual designs for training and fun purposes only, we do not engage or support any military or hostile activity of any kind and most flying objects below may not be realistically applied as they may lack logical aerodynamic properties; just enjoy the concepts.
---
Drone Concept (Shark Shape)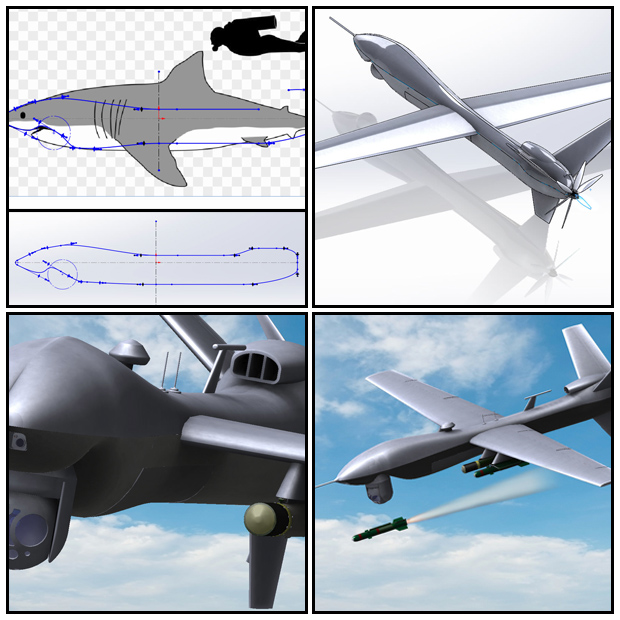 A tactical drone concept based on the shape of a great white shark chewing on a ball.
S/VTOL Commercial Aircraft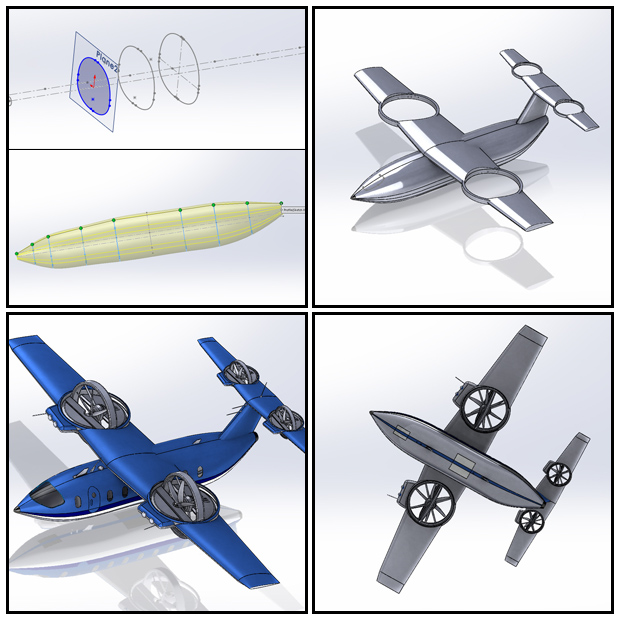 A Short / Vertical Take Off and Landing (S/VTOL) aircraft with swiveling electrical rotor mounts. That shift from a horizontal position (parallel) to the wings during take-off to a vertical position (perpendicular) to the wings during flight.
PET Oil Bottle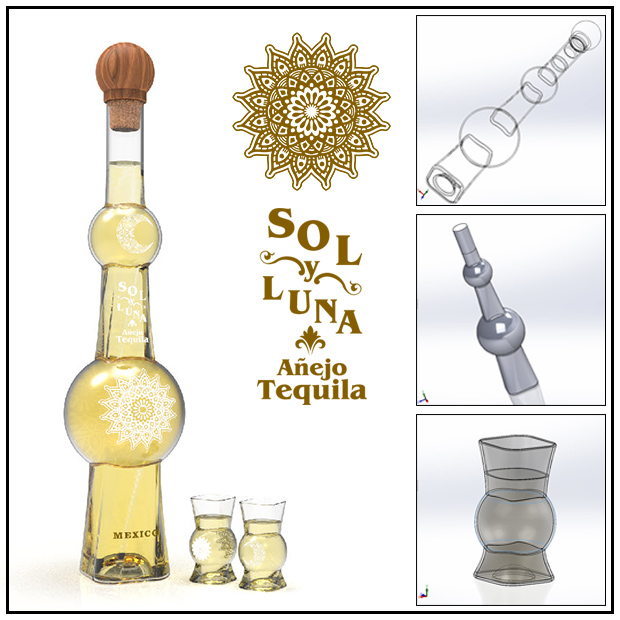 "Sol y Luna" which is in Spanish for "Sun & Moon", Inspired from the Aztec mythology found in the temples of the sun and moon in South America. It features a larger spherical shape (sun) and a smaller one (moon) and stands at a 39.4 cm high.
Concept Submarine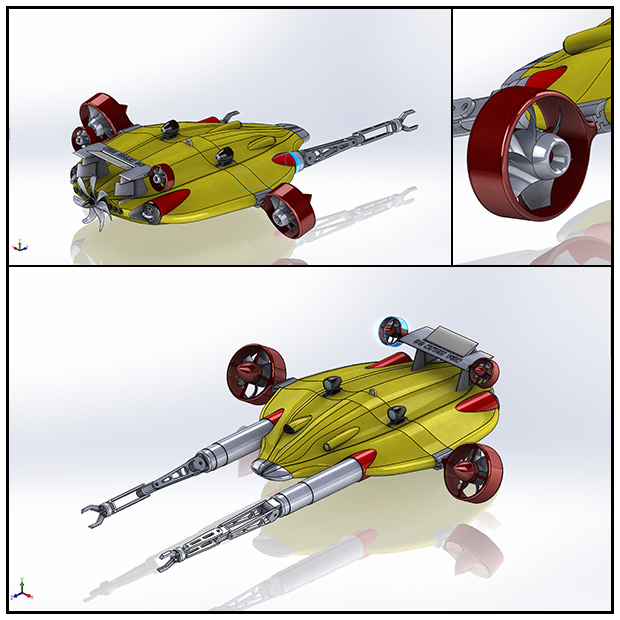 A submarine concept for marine exploration or underwater cable service with expendable robotic arms and multiple navigation rotors to twist and turn the unit. Equipped with multiple grooved mounts for headlights and additional accessories.
Unison Capital Investment (UAE)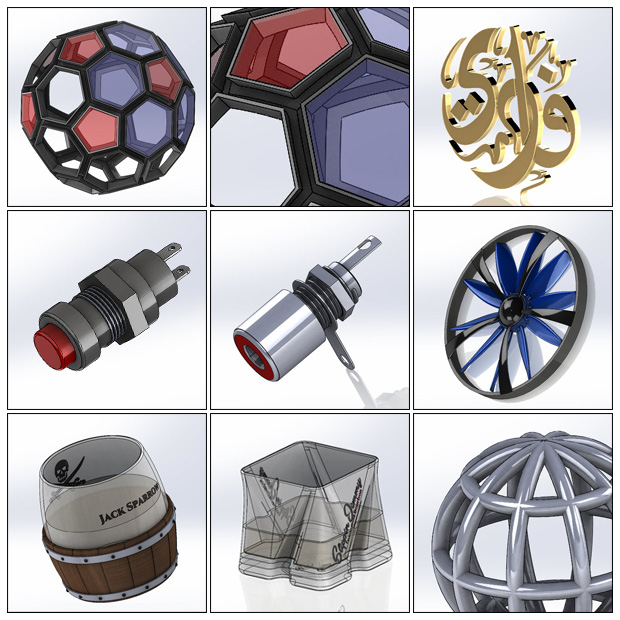 Miscellaneous 3D designs.
Unison Capital Investment (UAE)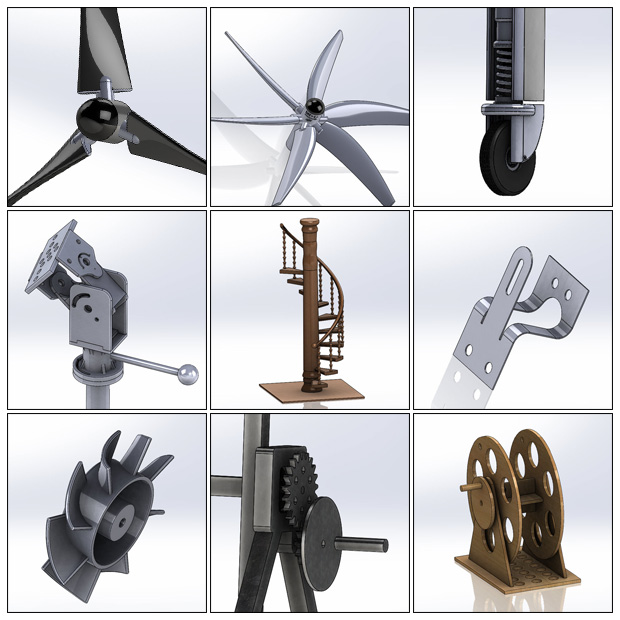 Various close-ups of 3D designed objects.